Aston Martin's Long, Tough Journey to  a London IPO
(Bloomberg) -- British sports-car maker Aston Martin just announced plans for an initial public offering this fall. Here's a timeline with highlights of the 105-year-old company's storied history – including more than a few bumps along the road:
1913: Robert Bamford and Lionel Martin, who own a small business in London that modifies and sells cars, form Bamford and Martin Ltd. to design and build their own models. In 1915 they launch the "Coal Scuttle," so named because it resembles a then-common household item. Only one is made, as World War I disrupts production.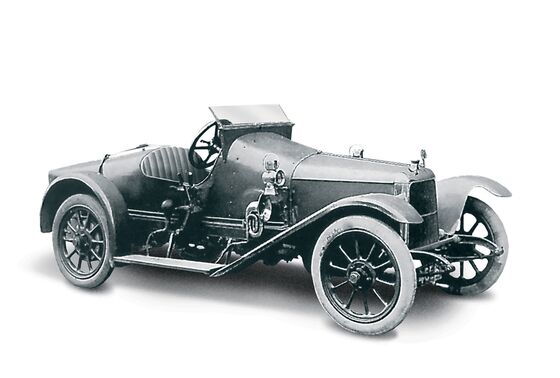 1922: English racing driver Louis Zborowski takes increasing role in the company, which fields two cars at the French Grand Prix.
1925: Company goes into receivership, is rescued by investors who rename it Aston Martin Motors and relocate to Feltham, Middlesex.
1932: An Aston Martin driven by an investor, Anglo-Italian car designer and driver A.C. Bertelli, wins the Biennial Cup at the Le Mans 24 hour race.
1947: Engineering magnate David Brown answers a newspaper ad seeking a buyer for a "high class motor business," acquires company for £20,000. Forthcoming models bear his initials, DB.
1956: Aston launches its DBR1, known for its aluminum alloy tubular space-frame design. In 1959, the DBR1 wins the World Sports Car Championship and the Le Mans 24 hour race.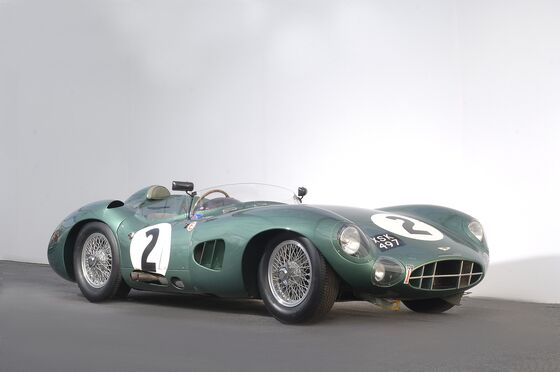 1964: The DB5 achieves instant fame when Sean Connery drives it in the James Bond film Goldfinger. (The standard model didn't have ejector seats.) Aston Martins have been featured in 12 Bond movies, most recently Spectre and Skyfall.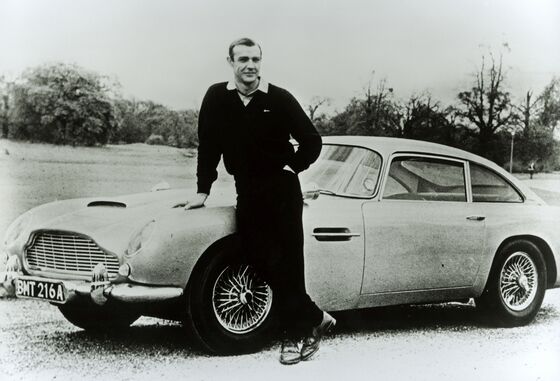 1975: George Minden and Peter Sprague rescue Aston Martin from administration after Brown exits in 1972. They launch a full-sized luxury sedan, the Lagonda.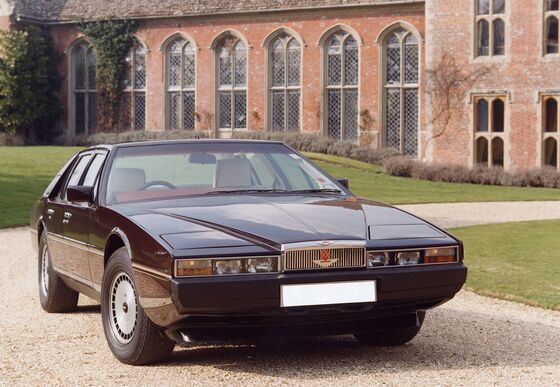 1987: Ford Motor Co. takes a 75% stake in the company and later becomes sole owner. Under Chairman and Chief Executive Ulrich Bez, Aston sells some 50,000 cars from 2000-2013, more than three times the total during the preceding 85 years.
2007: Ford sells Aston to two investment funds for £500 million.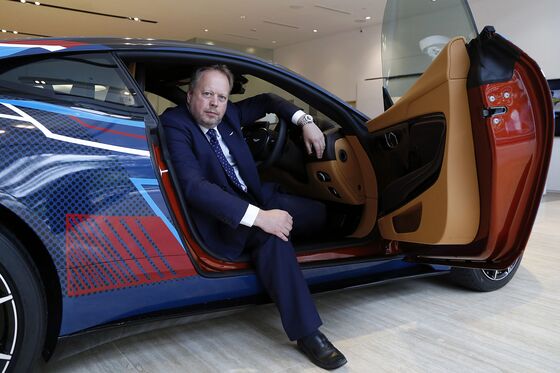 2014: Former Nissan Motor Co. executive Andy Palmer becomes CEO, plans new SUV and luxury sedan models, ramps up production to an expected 6,200 to 6,400 cars in 2018.
August 2018: Aston Martin announces it is considering an initial public offering that people familiar with the matter say could value the company at £5 billion or more.