'Crazy Rich Asians' Author Skipped Singapore Military Service
(Bloomberg) -- Bestselling author Kevin Kwan, whose novel Crazy Rich Asians was turned into major motion picture, had failed to register for compulsory military service in Singapore in the 1990s, Ministry of Defence said in a statement on Wednesday.
Kwan defaulted on his obligations despite notices sent to his overseas address, the ministry said in a response to Bloomberg queries. The government has rejected his application to renounce his citizenship without serving in the military.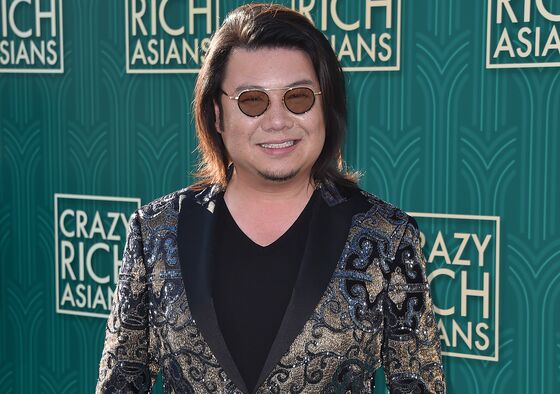 If convicted, Kwan faces a S$10,000 ($7,300) fine and a prison term of up to three years. It is mandatory for all Singapore males and second generation permanent residents to serve two years in the military.
Kwan and his media representatives couldn't be immediately reached for comment by phone and email.
Kwan, who now has U.S. citizenship, didn't make an appearance at the Singapore premiere of Crazy Rich Asians on Tuesday, the Today news website said. The Warner Bros. romantic comedy opened as the No. 1 film in North American theaters last weekend and closely follows Kwan's 2013 novel.
Crazy Rich Asians is a story about a Chinese-American economics professor accompanying her boyfriend to Singapore for his best friend's wedding. Once there, she discovers her boyfriend's family is mega-rich and she has to deal with his disapproving mother.