Brevan Howard Cuts Office Perks in London Headquarters
(Bloomberg) -- Brevan Howard Asset Management, the hedge fund manager run by billionaire Alan Howard, has shrunk the size of its London headquarters, cutting back on space previously used as a gym, kitchen, meeting area and private reception, two people with knowledge of the downsizing said.
Slowing asset growth and lackluster returns in recent years have forced money managers worldwide to pare back costs. Brevan Howard didn't renew its lease for the ground floor of the office, a move that cut the size of its rental space by more than one-fifth, the people said, asking not to be identified because the move hasn't been publicly disclosed.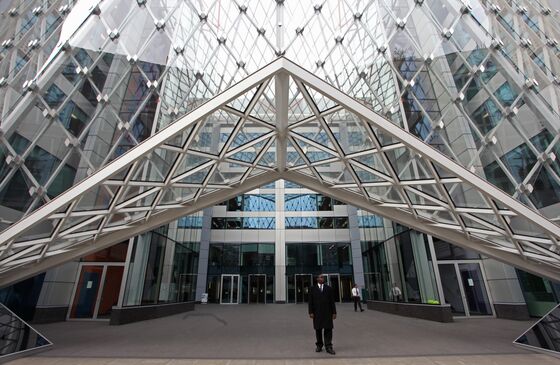 Brevan Howard will continue to rent space on the first floor of the Marylebone office building that is owned by Ian and Richard Livingstone's London & Regional Properties Ltd., the people said. The reduction in space doesn't reflect any cuts to Brevan Howard staff numbers, the people said. Spokesmen for London & Regional and Brevan Howard declined to comment.
Howard's firm is rebounding from years of mediocre returns, with its flagship hedge fund beating peers this year after posting its worst annual performance in 2017. Brevan Howard's assets have slumped about 75 percent from their 2013 peak to about $8 billion now, after investors fled in an environment where macro managers struggled to make money.
Managers have sought to adapt to the changing economics in the hedge-fund business as they find themselves caught between investor scrutiny of fees and rising competition from passive and quant strategies. A Credit Suisse Group AG survey this month found that hedge-fund fees are falling and that, over the last two years, a quarter of investors persuaded managers to cover expenses that were previously passed on to clients in addition to fees.
In an effort to turn things around, Howard started his own fund designed to take riskier positions, a bet that paid off as the fund gained 37 percent in May, and allowed his top managers to run their own pools again. Howard is also experimenting with artificial intelligence, planning a fund-services business and started a standalone crypto investment business called Elwood Asset Management, a separate entity to Brevan.
The Brevan Howard Master Fund climbed 9.4 percent this year through July, according to a newsletter seen by Bloomberg. Macro hedge funds were down 0.6 percent in that period, according to research firm Eurekahedge.
The building where Brevan Howard rents space was well known as the headquarters of retailer Marks & Spencer Plc until it was sold to developer London & Regional in 2005. The hedge fund moved into the office in 2008 after a refurbishment of the building, which has around 500,000 square feet of space and houses tenants including real estate broker Knight Frank LLP and accounting firm BDO UK LLP.