Iran and U.S. Won't Meet at UN Summit in New York, Zarif Says
(Bloomberg) -- Iranian and U.S. officials won't meet at the United Nations General Assembly in New York in September, Iran's Foreign Minister Mohammad Javad Zarif said, as the Islamic Republic braces for the onset of White House sanctions on its oil exports. 
"No meetings will take place," Zarif told the semi-official Tasnim news agency when asked about the possibility of talks with the U.S. during the September event, which Iranian President Hassan Rouhani and Zarif both normally attend. "The Americans are not honest," he said.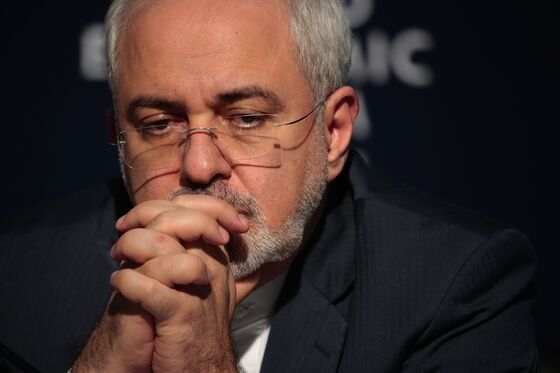 Tensions between the countries have escalated dramatically since President Donald Trump withdrew from an international deal governing Iran's nuclear program in May and imposed stringent sanctions on its economy. The latest penalties, affecting Iran's oil industry, are due to come into effect on Nov. 5. 
In recent weeks, Trump has said he would negotiate with Iran "without pre-conditions" -- an idea that Rouhani has dismissed as meaningless while sanctions are being reimposed.
Zarif also slammed Trump's move to squeeze the economy of NATO member Turkey by doubling tariffs of its metals, piling more pressure on the ailing lira. In a tweet, he called the policy "shameful" and warned that the "entire world will unite -- beyond verbal condemnations -- to force" the U.S. to end an "addiction to sanctions and bullying."