Scandal-Plagued AMP Paying Premium for New Chairman Murray
(Bloomberg) -- AMP Ltd. is paying the price for David Murray to oversee a turnaround of the wealth manager amid scandals uncovered by a government inquiry.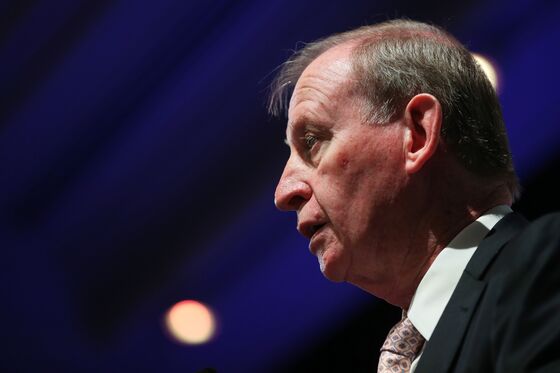 Murray will be paid A$850,000 ($631,700) each year to be chairman, the company said in a statement. That's almost A$100,00 more than the chairman Australia's largest bank and the fourth highest fee among the 40 largest companies on the nation's benchmark index by market weighting, according to data compiled by Bloomberg.
Murray, a former CEO for 13 years at the Commonwealth Bank, was also the chairman of Australia's sovereign wealth fund for six years until 2012. He took up his role at AMP from Catherine Brenner on June 21.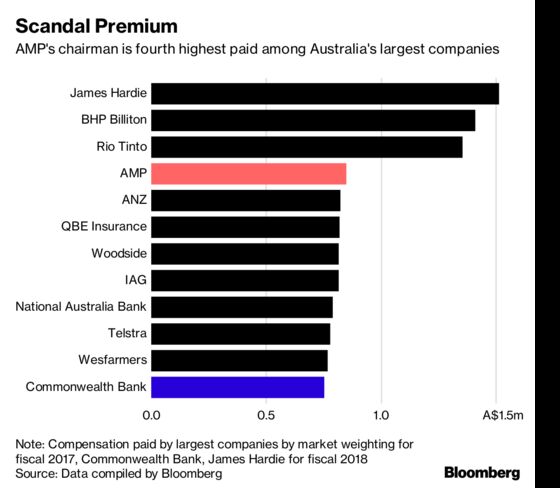 Brenner resigned in April after a public inquiry heard the 169-year-old company repeatedly misled regulators over charging customers fees for services they didn't receive -- conduct that may lead to criminal charges. She was paid A$660,000 in 2017, according to company filings.