Fleeing Investors Heighten Strain on $165 Billion Swiss Firm
(Bloomberg) -- Alexander Friedman is struggling to contain the damage of a series of troubling missteps at the Swiss investment firm he's run since 2014.
The latest came this week, when GAM Holdings AG took the unusual step of freezing withdrawals from some of its bond funds following what amounted to a run on those portfolios. The reason for investors' angst: news that GAM had suspended a prominent money manager for possible problems with risk management and record keeping.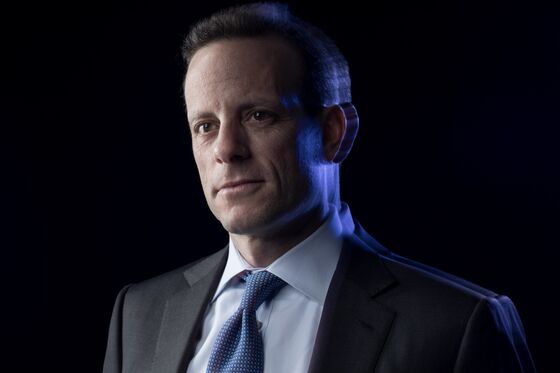 It's another bruising turn of events for Friedman, 48, who arrived at GAM with plans to build the company into a powerful player in hedge-fund-style investing. Instead, GAM's stock price has lost nearly half its value this year -- including a drop of more than 25 percent this week alone. Few analysts predict quick end to the pain.
"They've sent everything into a death spiral and that's had a huge repercussion on the share price," said Jacob Schmidt, CEO of Schmidt Research Partners, a global investment firm. "It might be that the CEO has to leave. He is a very experienced man. Is that enough to weather the storm? I don't know."
Friedman, who studied at Princeton and Columbia (Law and Business), joined GAM after stints at the Pentagon and The Gates Foundation, Lazard and UBS Group AG, where he led the $2.4 trillion wealth-management division.
Confidence in him and the $165 billion asset-management company have gone downhill fast since GAM revealed on July 13 that an investment Friedman made in 2016 had soured and was now triggering tens of millions of dollars in losses.
Then, in an unrelated step on July 31, GAM suspended its second-biggest fund manager Tim Haywood -- responsible for about 14 billion Swiss francs ($14 billion) of allocations -- after an investigation raised concerns with his risk management procedures and record keeping. It didn't give many details and the same day, GAM halted withdrawals on $7.3 billion of funds he managed while it considers what to do next -- including possibly liquidating the holdings to pay investors back.
GAM's shares -- listed in Zurich -- fell more in July than they did in any month since it was spun off from wealth manager Julius Baer Group Ltd. nine years ago. They slid 15 percent on Thursday in part because of concern that investors may pull more money from other funds GAM manages, and were down another 2.4 percent at 9:17 a.m. on Friday.
"Given that investors still don't know what the severity of the suspension is, they might also think about moving assets from other GAM funds," said David Hart, an analyst at Kepler Cheuvreux in Zurich.
Controversial Acquisition
Friedman has stirred controversy in part because of his 2016 acquisition of Cambridge, England-based Cantab Capital Partners LLP -- which runs hedge funds that use software to choose investments. GAM took a $59 million charge in the first half because Cantab failed to generate as much business as predicted at the time of the purchase.
That move vindicated one shareholder -- RBR Capital Advisors -- which had tried last year to convince GAM's board to replace Friedman because it said he overpaid for Cantab. When that failed, RBR sold its stake.
"These latest events were all preventable if the company had proper management at its helm," Rudolf Bohli, RBR's chief executive officer, said on Thursday, while suggesting the board should replace him.
The last time major European funds froze redemptions was in the wake of the Brexit vote when investors quickly exited U.K. property funds because they worried real estate values could plummet. That led asset managers to halt withdrawals from funds overseeing about 18 billion pounds ($23 billion).
For its part, GAM is still trying desperately to calm investors. Chairman Hugh Scott-Barrett said he'd be open to all ways restoring shareholder faith -- although he stopped short of saying he'd consider putting the company up for sale if it came to that. Scott-Barrett reiterated his "confidence in the strength of GAM as a diversified asset manager."