Frenzy to Get Bitcoin ETF Listed Is Clogging Up the SEC's Email
(Bloomberg) -- The Securities and Exchange Commission is fielding a deluge of messages from crypto-currency enthusiasts after an exchange sought approval to list a Bitcoin ETF.
In the three weeks since the SEC asked for feedback on Cboe Global Markets Inc.'s request to change its listing rules and allow the crypto exchange-traded fund, more than 90 individuals have submitted comments. That's 10 times the number of responses the SEC received when it asked for opinions on another Bitcoin ETF listing back in April.
The SEC has spent much of the last 12 months damping attempts to bring a Bitcoin ETF to market. After the currency's precipitous climb to more than $18,000 last year, the commission in January asked would-be issuers to pull their applications until asset managers could answer a series of questions on custody, liquidity, market manipulation, valuation and arbitrage. The currency has since fallen to around $6,600, although it's rallying on Monday.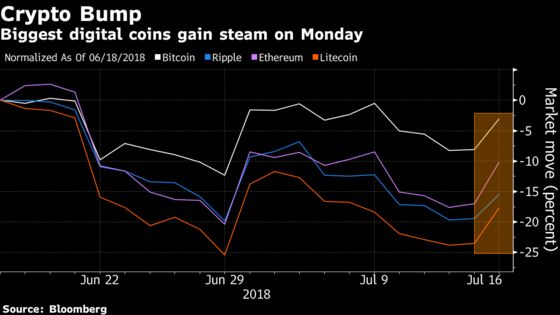 Indeed, just days after Cboe's filing prompted the latest flurry of Bitcoin fan mail, the SEC postponed a decision on another prospective Bitcoin-related listing change until September. That request also was made by Cboe, which has repeatedly urged the SEC to consider approving crypto ETFs.
So if you're going on vacation this summer, maybe don't send the SEC a postcard. They've got enough mail to deal with as it is.