Indonesia and Freeport Set to End Grasberg Wrangling With Accord
(Bloomberg) -- Indonesia and Freeport-McMoRan Inc. are expected to end more than a year of wrangling over ownership of the giant Grasberg copper and gold mine, with an accord slated to be signed in Jakarta later in the day.
A signing ceremony will be held in the Indonesian capital at 4 p.m., according to the Finance Ministry's daily agenda distributed to the media on Thursday. Details of the agreement weren't included. Riza Pratama, a spokesman for Freeport's local unit, declined to confirm that the signing will take place.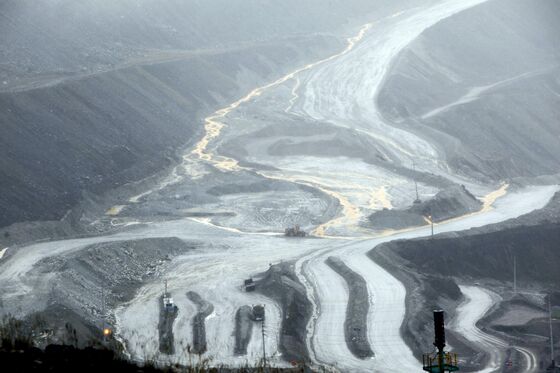 For more than a year, Indonesia and Freeport have been discussing the company's long-term presence in the country, in a process that's been peppered by reports of progress followed by setbacks.
The government wants local interests to have majority ownership of the asset, while Chief Executive Officer Richard Adkerson has said Freeport must remain in charge of operations regardless of the size of its stake after divestment. Adkerson has also said fiscal and legal stability for Freeport are essential to any deal, as is maintaining the environmental status quo around its treatment of tailings waste.
Divestment discussions have included Freeport, its joint-venture partner, Rio Tinto Group, and state-owned PT Indonesia Asahan Aluminum, known as Inalum. Under a deal struck in the 1990s, Rio helped finance Freeport's expansion of Grasberg in exchange for a 40 percent share of future output, when production reached certain levels. That was expected to shift to 40 percent of all production from 2023, according to an April 2018 filing.
Rio was said to be ready to accept $3.5 billion to sell its production stake in Grasberg back in May. Earlier this month, Indonesian officials said an almost $4 billion divestment agreement, which would include Rio's stake as well as Freeport's, was close to being inked. Rio declined to comment on the ministry's notice Thursday.
Separately, members of the media have been invited to attend a lunch with the Inalum CEO Budi Gunadi Sadikin on Thursday to discuss the Freeport divestment.