Will Owning the Carolina Panthers Distract David Tepper?
(Bloomberg) -- Shortly after David Tepper was approved as the new owner of the Carolina Panthers, he stepped to a podium and endeared himself to the football-loving people of Charlotte.
"The first thing I care about is winning," the hedge fund mogul told reporters in Atlanta in May. "The second thing I care about is winning. And the third thing I care about is … ."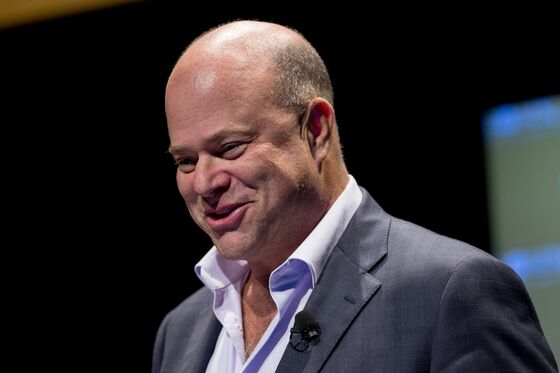 Investors in Appaloosa Management have appreciated Tepper's winning wagers over more than two decades, burnishing his reputation as a top stock picker. But some of his clients are now concerned that the demands of Tepper's trophy purchase might distract him from his hedge fund, according to people familiar with the matter who asked not to be named.
"If I were invested in a manager who bought a team, it would make me question my investment thesis," said Michael Rosen, chief investment officer of $28 billion Angeles Investment Advisors, which isn't an Appaloosa client. "The level of competition is so intense. It requires your focus and attention fully. It's not something that can be passed off to others or done part time."
Tepper, who paid $2.3 billion of his own fortune for the Panthers -- a record amount for a U.S. sports team -- declined to comment. The deal closed Monday.
It's unclear to the investors how much time Tepper plans to devote to the team. Some National Football League owners, who enjoy the spotlight of America's No. 1 sport or strive to expand their franchise, become consumed by the job. Others mostly stay on the sidelines, a strategy Tepper could follow.
Tepper's time commitment to the Panthers is especially important for investors, since he has been the star quarterback at Appaloosa since founding it in 1993. The billionaire's firm doesn't have a second-in-command, a chief investment officer or a publicly disclosed succession plan. Most of his investment team is comprised of industry analysts, with Tepper making the final call on wagers.
Appaloosa has about $17 billion under management, with more than $12 billion belonging to Tepper and his employees. The remainder comes from outside investors.
"There is no requirement that would cause Tepper to do anything less with his hedge fund than he's doing now," said Marc Ganis, who runs Sportscorp, a consultant to many NFL owners. "With the NFL there are just 16 games, and most are on Sunday. The NFL allows someone like a Tepper who has other major interests to commit time to both his business and the team."
Tepper, 60, hasn't hid his passion for the sport from investors. It began during his childhood in a working-class neighborhood of Pittsburgh, playing touch football in the streets and tackle in a nearby cemetery. He rooted for the Pittsburgh Steelers as a kid and later took a small stake in the team.
Those memories came flooding back to Tepper during his commencement speech in May at Carnegie Mellon University, where he got his MBA.
"A kid who couldn't afford to go to an NFL game until well into his twenties is on the verge of gaining NFL approval to buy the Carolina Panthers," he said, choking up and dabbing an eye. "Not too shabby."
Charlotte, the largest city in North Carolina, is already putting demands on Tepper. The Charlotte Observer's editorial board, in welcoming the new owner to their city, reminded him that "Charlotteans love this city and our football." Then came the marching orders.
"Don't be aloof," the newspaper's board wrote. "Invest in the city. Be a leader, not just of the team, but in the community, in philanthropic circles, in helping tackle our biggest challenges. Making Charlotte your personal home would be a good start."
Tepper, who lives in Florida, has a few things going for him. He doesn't have the burden of rebuilding this franchise. The Panthers, led by quarterback Cam Newton, are a very good team that went to the Super Bowl in 2016.
But there's much work ahead for owners. The league remains embroiled in high-profile issues such as player concussions, domestic violence and the owners' handling of protests over racial injustice during the national anthem. The latter has split the league's fan base, angered sponsors and possibly led to declined viewership in 2017. The Panthers' defensive star Julius Peppers was among the protesters last year.
Tepper is already addressing the controversy. He flew to Charlotte the day after NFL owners approved his Panthers deal to meet with players and discuss the league's new anthem policy. It requires teams to stand and respect the flag if they are on the field.
The Panthers are also working through a #MeToo issue. Tepper bought the team from Jerry Richardson, who was fined by the league in June after it substantiated workplace misconduct allegations against him. Tepper supports the team's enhanced anti-discrimination policy and recommendations from investigators to ensure a safe and inclusive workplace, according to the Observer.
Then there's the Richardson statue. Flanked by two panthers with fangs exposed, the statue greets visitors outside the stadium. Some fans want it removed -- an issue Tepper may face. Whether to build a new practice facility -- a major project -- is another looming question.
The Panthers don't have to be a distraction for Tepper. One investor in his fund isn't worried that the team will impede his ability to generate hedge fund returns since he's had experience owning a piece of the Steelers, a person familiar with the matter said. The hedge fund manager could follow the lead of owners who delegate most decisions to their front office.
How deeply Tepper gets involved with the Panthers may ultimately be a matter of the team's performance, starting in September against the Dallas Cowboys. In football, as in investing, winning has a way of easing all concerns.