Point72 Sex Bias Case Sent to Arbitrator for Initial Review
(Bloomberg) -- An arbitrator will decide whether to hear gender discrimination claims against Steven A. Cohen's Point72 Asset Management LP, a federal judge ruled.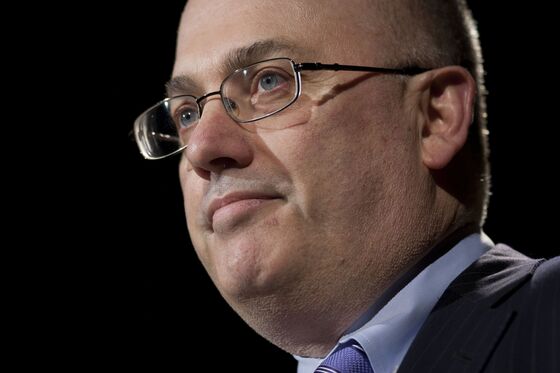 Lauren Bonner claimed in a lawsuit that Point72 hired and promoted fewer women than men, paid her less than male counterparts with equal or fewer responsibilities and had only one woman portfolio manager and only one female managing director. An arbitrator will decide whether Bonner's employment contract requires the case to go to arbitration, U.S. District Judge Analisa Torres in New York said Thursday.
The ruling is a preliminary victory for Point72, which is seeking arbitration. The judge refused to dismiss the lawsuit, as the firm also asked.
"We are pleased Judge Torres agreed with our argument and that this case will
proceed in arbitration, as required by Ms. Bonner's agreement with the firm," a Point72 spokeswoman said in an email.
Bonner, who joined Point72 in August 2016, ran the firm's talent-analytics team, where she managed 14 people, according to her February complaint. Her lawyers said the suit "exposes the structural sexism at Point72."
Bonner's employment agreement has a clause requiring arbitration of "any dispute or controversy arising out of or relating to this agreement, your offer letter, and/or the employment relationship." Torres ruled the contract "clearly and unmistakably delegates the issue of arbitrability to the arbitrator." Any of Bonner's claims that aren't required to be heard in arbitration will return to her court, the judge said.
In addition to Point72, Bonner's suit personally names Cohen and Point72 president Douglas Haynes as defendants. The firm denied Bonner's claims.
"The most important thing that Point72 could do to prove to its employees and to the public that it did not do any wrong is to end forced arbitration agreements," Bonner's lawyer Jeanne Christensen said in an email. "Rather than addressing Lauren Bonner's allegations transparently through our judicial system, Point72 continues to do all it can to sweep her claims into silence behind closed doors."
The case is Bonner v. Point72 Asset Management, 18-cv-1233, U.S. District Court, Southern District of New York (Manhattan).