Latin America Seen Poised for Rally as Political Dust Settles
(Bloomberg) -- The political clouds are clearing, and one of Latin America's biggest asset managers likes what he sees.
"Now that the round of elections in the region have finished, demand and confidence are increasing, and we're expecting a stronger second half that will help us to reach a 7 percent return," Ignacio Calle, chief executive officer of Medellin, Colombia-based Sura Asset Management SA, said in an interview at his office.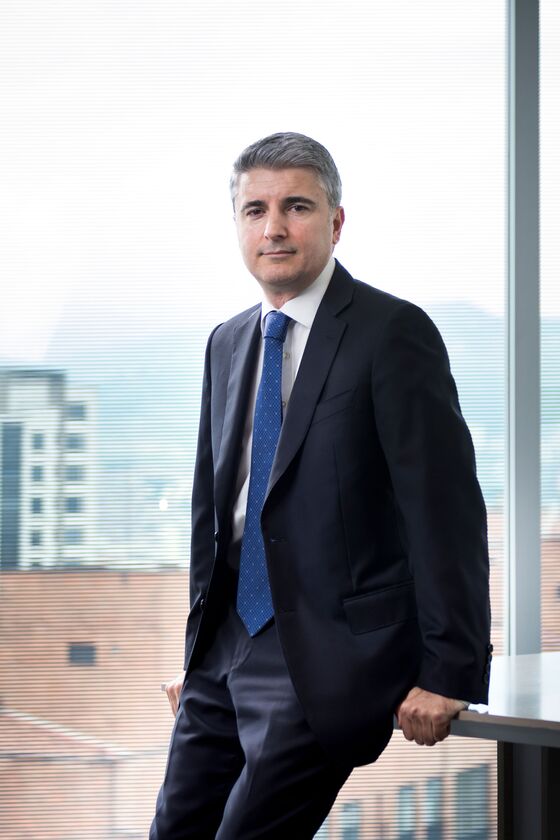 Calle, who oversees $142 billion of assets as of March 31, said he's convinced that the turmoil initiated by February's machine-led U.S. stocks rout, and stirred further by the Trump-initiated trade war, will give way to more stable market conditions.
"Even if 2018 won't be as brilliant for the firm as 2017 was, our stochastic forecast sees a recovery in the second semester," the 45-year-old portfolio manager said. Calle's analysis excludes Brazil, which has general elections in October, as Sura doesn't operate in the country.
Sura Asset Management, created in 2011 when Grupo de Inversiones Suramericana SA agreed to buy the local operations of ING Groep NV for $3.6 billion, posted an 11 percent net return in 2017, propelled by funds invested in local currencies, with the Peruvian sol fund bringing a stellar 28 percent return.
The firm does almost three-quarters of its investing through 400 funds in Latin America, with the remainder in the U.S., mostly in Treasuries; Europe, Japan and the Asia Pacific region. Sura is the biggest operator of individual savings accounts for pensions in Latin America, with 19.2 million clients.
Much of the firm's returns last year were generated courtesy of policies adopted by U.S. President Donald Trump, which Calle said were highly positive for the capital markets. Ironically, the trade war that Trump initiated earlier this year has had the opposite effect on Sura's returns.
"His decisions have a great impact in our returns, despite that we are mostly invested in Latin America, because of the domino effect his decision creates among investors," he said.
Sura's forecast for the second half is based in the assumption that the U.S. Federal Reserve will keep raising interest rates, and that Latin American geopolitics have stabilized after the recent presidential elections Colombia and Mexico. The one hot spot where he isn't optimistic is Venezuela, which appears to be sliding toward chaos as President Nicholas Maduro has tightened his grip on power.
Sura sees the Latin American region as follows:
Colombia: Ivan Duque's election as president will generate a boost as macroeconomic indicators were already improving. Companies will increase their capital and operational expenditures, generating higher employment and higher consumption, drawing cash from local and especially foreign investors. "We are avid to buy new bonds from the usual issuers and new issuers," Calle said.
Chile: Investors see the Sebastian Pinera administration as a solid one. "Great macro indicators will be increased by the structural reforms his administration will send to Congress soon," Calle said.
Mexico: The market has already priced in the triumph of leftist presidential candidate Andres Manuel Lopez Obrador. The peso has depreciated enough and investors will return when they discover that AMLO, as he is known, will seek to bring in business as a partner for a stronger Mexico. "I can see him having a friendly speech to the market," Calle said.
Peru: Sura is still waiting for Congress to discusses structural reforms needed to give an additional boost to an economy that is "already in a good shape," Calle said, calling the nation "one of the most relevant in our portfolio."
Argentina: The agreement for a $50 billion credit line reached with the International Monetary Fund, along with MSCI Inc.'s decision to boost the country to emerging-market status for the first time in almost a decade, "will allow me as portfolio manager to have a greater exposure to Argentine assets," Calle said.
Venezuela: The situation is very complex, Calle said, with inflation reaching unbearable levels. A massive flow of refugees to Colombia and other neighboring nations is generating a regional crisis. "I do not see a short-term solution," Calle said.