China Southern Invests $1.5 Billion in Xi Jinping's Dream City
(Bloomberg) -- China Southern Airlines Co. will invest 10 billion yuan ($1.5 billion) in Xiongan, the new city spearheaded by Chinese president Xi Jinping that aspires to be a model for China's future urban development.
The airline operator will allocate 2.5 billion yuan in cash and 7.5 billion yuan in tangible assets to set up a subsidiary called China Southern Airline Xiongan Co. in the city, to provide flight services and sales of aviation materials, according to a stock exchange filing Friday.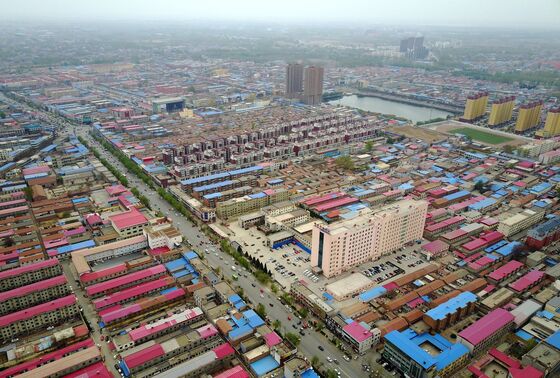 Xiongan, which President Xi Jinping designated just over a year ago, wants to be a high-tech city teeming with leading-edge companies and world-class transportation. The city has attracted investment -- both for business opportunities and political reasons -- from some of China's largest companies.
E-commerce giant Alibaba Group Holding Ltd. will connect the city's transportation, energy and water supply to its cloud. Search engine Baidu Inc.'s Apollo autonomous driving system will also play a role in Xiongan's transport network.
A high-speed train between the capital Beijing and Xiongan is expected to be operational by the end of 2020, cutting the commute to about 30 minutes.