Buy Treasuries on Trade, Sell Aussie, $74 Billion Fund Says
(Bloomberg) -- A ratcheting up of global trade tensions has convinced one of Australia's biggest fund managers to pile into U.S. Treasuries and the yen, and sell the Australian and New Zealand dollars.
Brisbane-based money manager QIC Ltd., which oversees the equivalent of $74 billion, isn't waiting for the July 6 deadline when the U.S. has pledged to boost tariffs on China. The company believes escalating trade tensions may spur the Federal Reserve to slow down further interest-rate increases, further boosting U.S. government securities.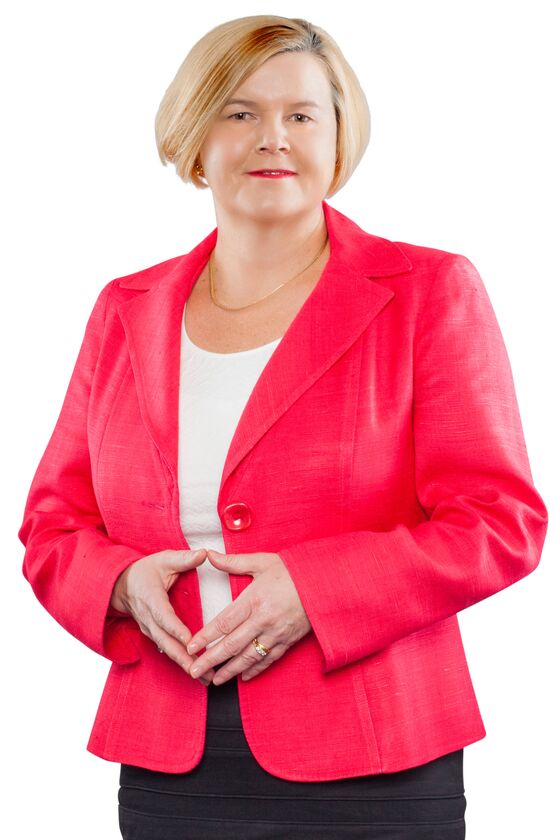 "In the trade-war type scenario, we're probably a bit more concerned about the impact to the U.S. economy in a growth sense," said Susan Buckley, managing director of global liquid strategies at QIC. "The U.S. has the capacity to be winding back monetary policy tightening expectations more than any other economy. In that scenario, we would expect U.S. Treasuries to outperform."
In addition to buying Treasuries and selling the Aussie, another of the company's key trades is to favor China rates using derivatives. The yield on 10-year Treasury notes was about 2.84 percent Thursday.
QIC isn't alone in becoming more defensive. Goldman Sachs Asset Management said this week it has turned more cautious, while Fidelity International cut equity holdings due to growing tensions between the world's two-largest economies. QIC is on high alert as the first round of U.S. tariffs on Chinese goods that begin next week may mark the start of further restrictions that would crimp global growth and lead the Fed to slow down policy tightening.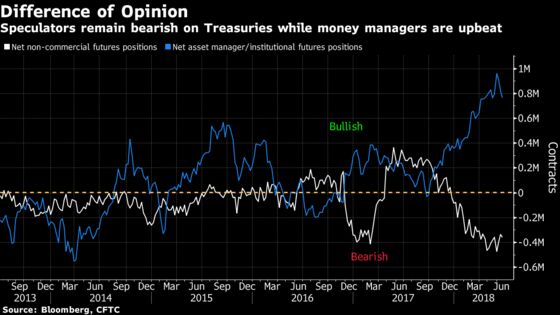 One casualty of heightened trade tension may be the Australian dollar, which typically suffers during bouts of risk aversion in markets.
"We prefer to be short Aussie versus the yen which would be a bit more of a defensive currency in this environment," Buckley said. QIC sees a risk of the Australian dollar falling below 70 U.S. cents in the next year if trade tensions escalate, she said.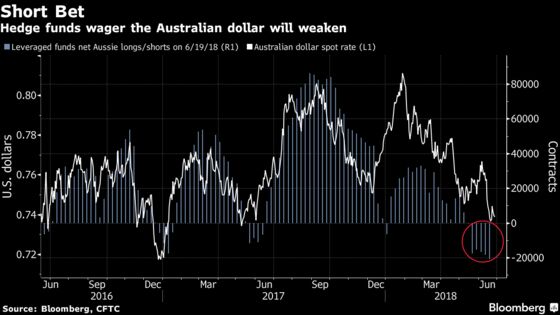 While short-term speculators are betting the recent rally in Treasuries is overdone, asset managers are wagering on further gains, according to the latest data from the Commodity Futures Trading Commission.
QIC, formed in 1991 to invest money on behalf of the Queensland government, favors the shorter part of the Treasury curve as the Fed looks set to slow the pace of tightening, Buckley said. The money manager expects the spread between U.S. two- and 10-year yields to narrow further and potentially head toward zero as investors continue to snap up American debt, she said.
There are signs retaliatory measures by other countries are starting to hit some U.S. producers, and U.S. President Donald Trump is threatening levies on another $200 billion of Chinese goods.
"Hopefully this is all part of the negotiation process and the tit-for-tat responses do not escalate to a full-blown trade war scenario," Buckley said.