Malaysia Names Ex-1MDB Investigator as Central Bank Governor
(Bloomberg) -- Malaysia named Nor Shamsiah Mohd Yunus, a former central bank official who investigated the scandal-plagued state fund 1MDB, as governor of the regulator.
Shamsiah, who was deputy governor at Bank Negara Malaysia for six years until she left in November 2016, will replace Muhammad Ibrahim, who resigned from the top job earlier this month after questions were raised about the central bank's role in a deal linked to 1MDB.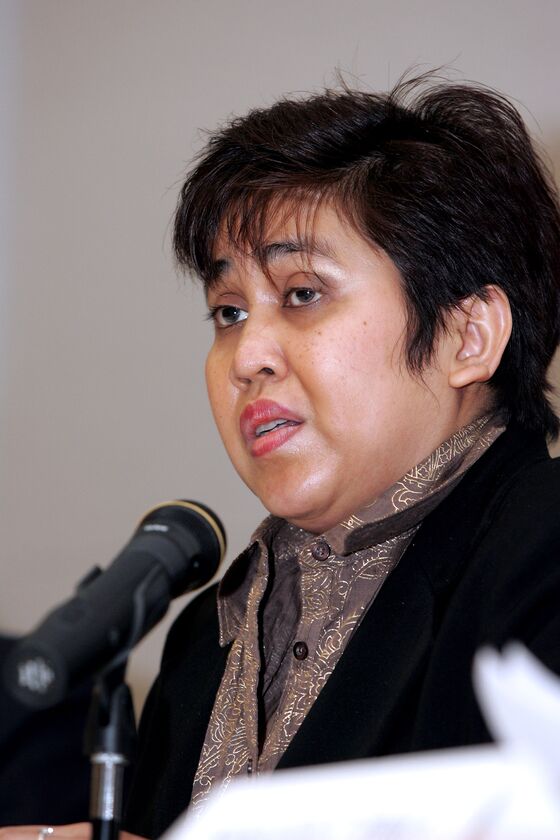 Shamsiah's five-year term will run from July 1, Finance Minister Lim Guan Eng told reporters in Kuala Lumpur on Friday. Prime Minister Mahathir Mohamad's spokesman confirmed the appointment earlier in the day after the premier told Bloomberg Television's Haslinda Amin it was approved by the king.
The new governor is taking over at a time of Malaysia's biggest political upheaval in decades following last month's unexpected election win for the 92-year-old Mahathir. One of his first steps was to reopen an investigation into 1MDB, the state-owned investment fund mired in multi-billion dollar probes around the world.
Shamsiah will also need to bring stability and confidence to an economy facing heightened volatility amid a rout in emerging markets. Bank Negara raised its benchmark interest rate in January, and left it unchanged twice since then. Policy makers are due to meet again in July.
"Bank Negara Malaysia will continue to focus on delivering its mandates of maintaining monetary and financial stability in the best interest of the nation," Shamsiah told reporters on Friday at a joint press conference with the finance minister.
Irvin Seah, an economist at DBS Group Holdings Ltd. in Singapore, said Shamsiah's main challenges will be dealing with the stronger dollar, rising U.S. interest rates and Malaysia's external debt.
"Given the fact that both the trajectory on inflation and growth are still within the central bank's expectations, this makes for a stable monetary policy," Seah said. "Shamsiah's not new to the industry so in terms of monetary policy, we're in good hands."
Mahathir scrapped a 6 percent goods-and-services tax, putting pressure on fiscal revenues and triggering concern about a credit-rating downgrade. He's also pledged to review large-scale investment projects, which may curb growth.
The ringgit gained 0.3 percent to 4.0033 against the dollar as of 4:35 p.m. in Kuala Lumpur, paring its decline in the past month to 0.9 percent.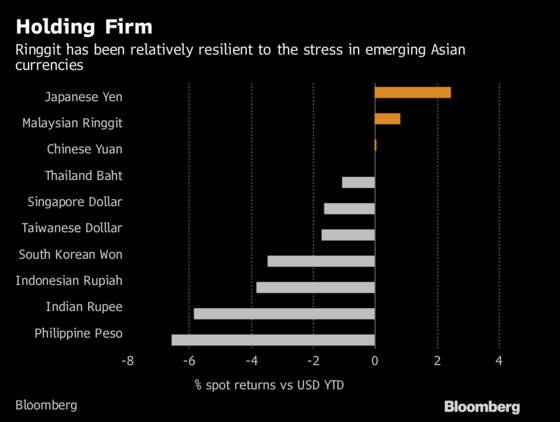 Muhammad, the former governor, said he resigned to protect the central bank's image and reputation after questions were raised about the purchase of land from the previous government under Najib Razak. The proceeds were subsequently used to repay 1MDB debt.
Shamsiah was involved in the investigation of 1MDB while at Bank Negara, which began when Muhammad's predecessor Zeti Akhtar Aziz was in power. The fund took shape in 2009 under Najib, who went on to lead its advisory board.
Shamsiah left the central bank without fanfare when her term ended in late 2016 after a three-decade career with the authority. Bank Negara didn't announce her departure as it typically would for others in similar positions, prompting speculation she ran afoul of Najib's administration in her investigations of 1MDB. Deputy governors at the central bank are appointed by the finance minister, a role also held by Najib when he was in power.
Shamsiah first joined the central bank in 1987. A certified practicing accountant, she was involved in policies to strengthen the banking system during the Asian financial crisis and has helped develop regulation and guidelines for the financial sector. She was also involved in formulating the Malaysian financial sector's 10-year master plan through 2010.
She was promoted to deputy governor in 2010 to oversee areas including banking, insurance, financial intelligence and enforcement. Shamsiah was among potential candidates considered to succeed Zeti when she stepped down in April 2016. Recently, she served as assistant director at the monetary and capital markets division at the International Monetary Fund.