Top Fund That Was Right on U.S.-China Trade War Is Boosting Cash
(Bloomberg) -- One top fund manager has been shifting to cash since April, worried that trade friction would extend a slump in Chinese stocks.
And so far, Yiqian Jiang, head of China equities at Harvest Global Investments Ltd., has been right to be cautious. The MSCI China Index is down more than 11 percent from a January peak, with losses extending this week as the trade spat between U.S. President Donald Trump and China intensified.
"We don't think that the market will have a very strong performance in the near term," Jiang said in an interview in Hong Kong.
Jiang has boosted cash holdings in her flagship fund to the highest level since she started managing the fund three years ago, she said. Recently, cash comprised about 15 percent of assets.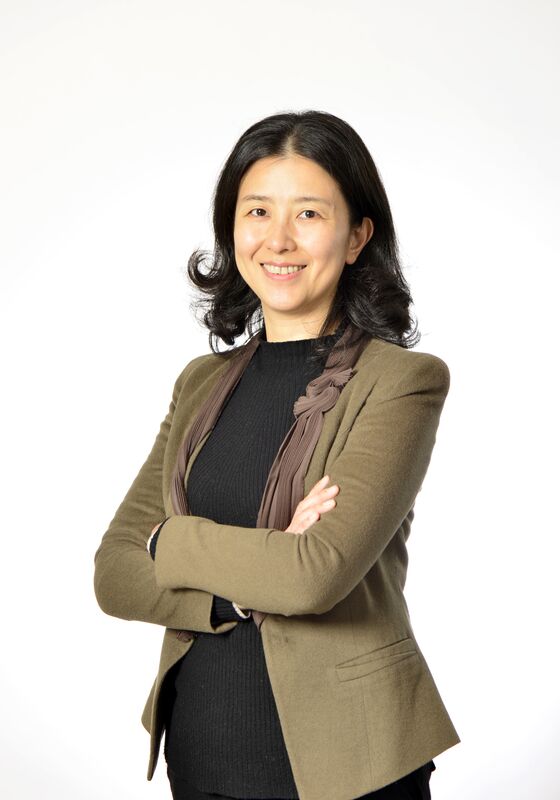 The world's two biggest economies have fired the opening shots in a trade war, with Beijing vowing to retaliate "forcefully" against Trump's vow to slap duties on another $200 billion in Chinese imports. Chinese shares tumbled after the U.S. president's latest move, with the MSCI China gauge sinking 3 percent on Tuesday.
Still, Jiang says over a longer investment horizon, she's more optimistic.
"It's not that we are bearish about China," Jiang said. "It's a tactical position, as we expect the market to remain volatile in the near term," she said. With projected profit growth in the "mid-teen" percentage level at mainland firms this year, "China is still the most important earnings per share driver for emerging markets. So we are still positive."
Jiang's team oversees about $2 billion in assets. Her flagship fund, which focuses on offshore Chinese stocks, beat 94 percent of peers over the past three years, according to data compiled by Bloomberg. She also manages an A-share fund that's outperforming almost all competitors over the past year. Jiang has worked for Harvest Global Investments, the overseas arm of one of China's biggest fund houses, since 2009.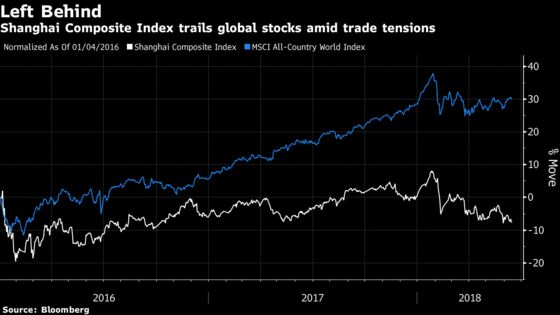 Jiang plans to keep as much as 9 percent of assets across all her funds invested in health-care companies, more than double the sector's weight in the MSCI China measure. She says industry leaders will increase their market share after reforms including speeding up drug approvals. She also added banks on cheap valuations and improving asset quality in the first quarter.
The money manager said she's unfazed that China's equity indexes have slumped after gaining in 2017. This year is a better year for stock pickers, she said, noting that it's difficult to beat the market when everything is going up.
"You really have to be very selective this year," Jiang said. "We really want to focus more on the leaders, and for smaller ones, we would be very cautious."