Mol Sees Retail Adding to Profitability in Shift From Fuel Focus
(Bloomberg) -- Mol Nyrt.'s consumer services division's underlying profit is set to jump 12 percent this year as the Hungarian oil company boosts non-fuel revenue sources including its Fresh Corner markets, car-sharing and water bottling, Chief Operating Officer Peter Ratatics said.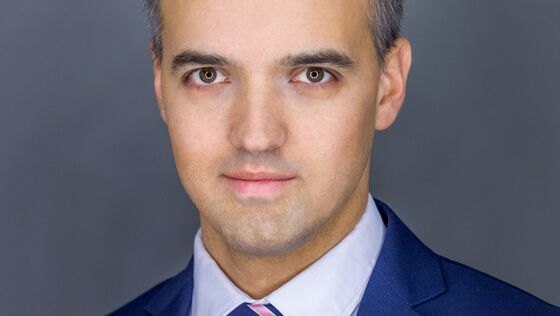 Regional oil companies need to reposition themselves as a future of electric mobility and driverless technology alters the demand for fuel. Mol's expanding in new business areas after reaping mixed results from some of its more traditional hydrocarbon ventures from the North Sea to Syria.
"We need new capabilities, and look at a lot of things that we didn't do in the past," Ratatics said.
Earnings before interest, tax, depreciation and amortization for the consumer unit may reach $400 million this year from $358 million in 2017, with both fuel and non-fuel retail supporting the growth, Ratatics, the head of the division, said in an interview on Wednesday. The company is also interested in buying more fuel stations in the region and is on track to meet a full-year profitability target, he said.
Mol is taking a new approach to its retail operations as part of a long-term strategy to move away from fuel. It has separated pump sales from the rest of its downstream business, taking a more hands-on approach at managing shop operations. It has also ventured into new businesses, including the purchase of a water-bottling company and the start of the Mol Limo car-sharing service in Budapest. It's also expanding a petrochemicals plant in eastern Hungary.
"During the upcoming period fuel will still be a growing factor of this businesses performance," Ratatics, who was appointed to the executive board in February, said at the company headquarters in Budapest. "But on the back of the growing fuel margin, the non-fuel margin is growing even faster."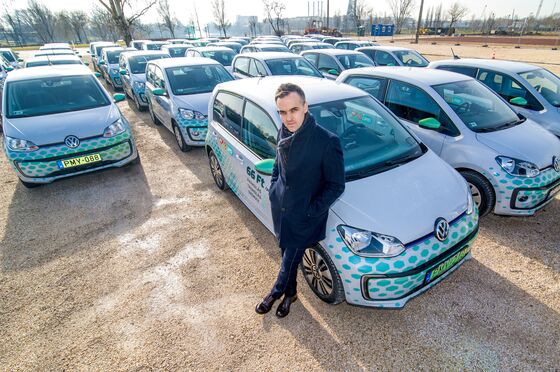 With the sales of electric cars driving the need for charging locations, Mol is adding more than 250 such stations by next year together with its partners and will boost the number of electric cars in its Limo car-sharing fleet. It will also evaluate in the summer whether to expand that service to other cities including Prague, Bratislava, Belgrade and Zagreb, he said.
To improve its retail potential, Mol is looking at expanding a network that includes more than 1,900 service stations in nine countries. Potential acquisitions could be made in the Czech Republic, where the group has bought more than 300 stations this decade, the Balkans, Serbia and Romania.
Purchases would still need to be within reach from Mol's refineries, but sales of non-fuel products will grow in importance. The company is now directly negotiating marketing and supply contracts with consumer-goods producers instead of signing a partnership deal with an established retailer, such as the agreement rival OMV AG has with the Spar grocery chain.
"In the past, we measured shop performance based on the shop margin per liter," Ratatics said. "That makes no sense at all. Shop margins per square meter is the key metric we are now looking at."
The strategy shift has given Mol a new mission after years of political and legal wrangling over management rights in its Croatian unit. The dispute included the Adriatic nation issue an Interpol warrant against Mol Chairman Zsolt Hernadi at one point, though Mol has won arbitration rulings against Croatia on the investment.
While the dispute hasn't been resolved, Croatia has indicated that it wants to repurchase the 49 percent stake owned by Mol. The process has been slowed down by the state's restructuring of its largest conglomerate, Agrokor d.d. Should Croatia accept Mol's $1.8 billion price tag for INA, that would remove about a sixth of the firm's fuel stations, with 44 remaining under the Tifon brand operated directly by Mol.
"It would obviously not be good from my retail point of view if I lost a significant part of my operations," Ratatics said, adding the company would probably focus more on improving its Tifon network in the case of a sale agreement on INA. "To start carving out parts would over-complicate the transaction."