Samsung Wants to Guide You on Picking Stocks Tied to North Korea
(Bloomberg) -- Before the summit between North and South Korean leaders in April, Nomura Holdings Inc. came up with a list of stocks to buy should the countries decide to reunify.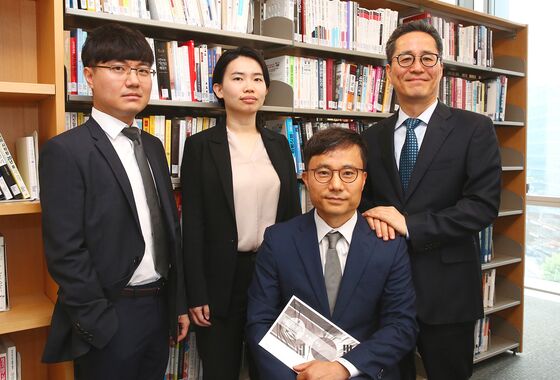 Now, Samsung Securities Co. is going one better. Ahead of the historic meeting between U.S. President Donald Trump and North Korean dictator Kim Jong Un in Singapore next week, the South Korean brokerage has set up a team to recommend stocks that are likely to benefit from rapprochement with the country's northern neighbor.
"We're the first brokerage in the industry to set up a team specializing in analyzing investments related to North Korea," Samsung Securities said in a statement.
The move comes as Samsung Securities reels from a $105 billion blunder over dividend payouts, and as South Korean President Moon Jae-in pushes for friendlier relations with the North.
This could be a new source of growth for South Korean companies, the brokerage said, while noting that individuals, pension funds and other institutional investors, both local and foreign, have been crying out for more information in this area.
At first, Samsung Securities will focus on South Korean companies. If things continue to go well in the peace process, later it will also look -- with partners -- at Chinese and Japanese names, You Seung-min, a strategist at Samsung Securities who will lead the North Korea team, said in a phone interview from Seoul.