Eurobank Eyes New Bond of as Much as 500 Million Euros, CEO Says
(Bloomberg) -- Eurobank Ergasias SA may issue new bonds in 2018 and is also crafting a new plan to reduce its exposure to bad loans for the period after 2019.
The Athens-based lender issued a covered bond in 2017, its first return to debt capital markets since 2014. "We're considering issuance of another covered or senior bond during the course of 2018," Fokion Karavias, the bank's chief executive officer said in an interview in Athens.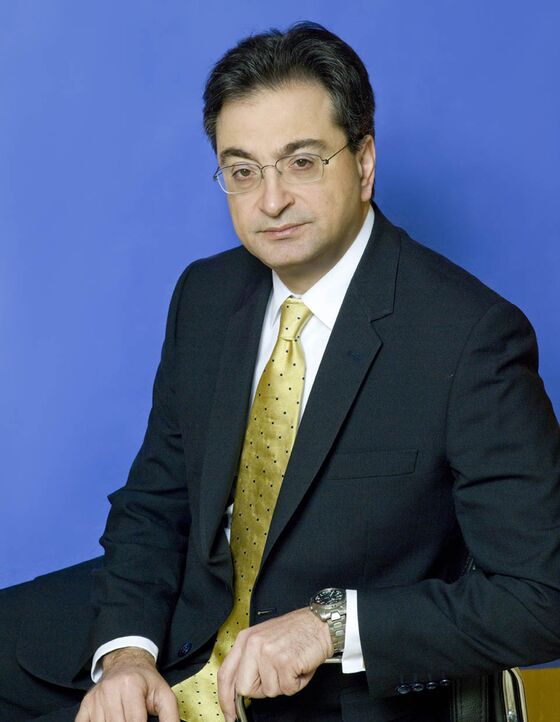 A new issue could be as much as 500 million euros ($580.9 million), but "given that we aren't in a rush, we will consider all available options before taking our final decision," Karavias said. Any move is subject to market conditions which have become challenging due to external factors, he added.
European Central Bank stress test results early in May showed that Eurobank, as well as Greece's three other systemic banks, have no capital shortfall and aren't required to submit capital raising plans. Still, the lenders are struggling to recover from the steepest recession in the country's modern history which has left them with the highest ratio of soured loans in the euro area.
The toughest job for Greek banks at the moment is to reduce the size of their bad loans. "It's our responsibility to show to the market in a convincing way how from the projected 2019 levels we can move lower to a mid-teens non-performing exposure ratio in the following years." To achieve that, the lender "is planning to present such a plan within the next twelve months," he said.
Eurobank issued a 950 million-euros Tier 2 bond in 2017 and is now considering "the possibility of gradually replacing the outstanding one with an issue placed in the market," by issuing a new Tier 2 bond of 250 million euros, again without any rush, Karavias said.
NPEs for all of Greece's systemic banks must fall to 64.6 billion euros at the end of 2019 from 95.7 billion euros in 2017, an amount equivalent to around half of the country's gross domestic product. Eurobank's target for 2019 is to reduce its NPEs to 12.1 billion euros from 17.8 billion euros in the first quarter of 2018, which was 41.8% of the total loan portfolio.
"Even after we achieve the 2019 target, the NPE ratio will remain quite high" and is expected to be at 27%, Karavias said. This is why the bank's management wants to set its new targets for the years to follow the plan that currently runs to 2019 and that was agreed with the ECB's supervisory arm.
In 2017 Eurobank sold 1.5 billion euros of unsecured loans and "we plan to sell another such portfolio this year in a transaction which should also be capital neutral," Karavias said. The lender is finalizing all the details for this sale and "over the next few months, we should be able to update the market about a transaction related to secured NPEs," he added.
While the Greek government has said it's not going to ask for any kind of new program for the country when its current bailout ends in August, many, including Bank of Greece Governor Yannis Stournaras, argue that it would be better for the economy and the banks if the country gets a precautionary credit line so that Greek bonds will continue to be eligible as collateral for ECB lending and to avoid market doubts over Greece.
"From the perspective of the banking system alone the optimal choice is a formulation which would allow the ECB to maintain the waiver for Greek sovereign bonds," Karavias said. "However, we are prepared to continue our work whatever the final outcome of the negotiation," he added.