Goldman's Ex-Brazil Chief Leme Jumps to Young Hedge Fund Vinland
(Bloomberg) -- Paulo Leme, the former head of Goldman Sachs Group Inc.'s business in Brazil, will help lead hedge fund Vinland Capital Management Gestora de Recursos as it looks to tap overseas investors.
Leme will be both chairman and a partner at the firm -- an appointment that reunites him with another former Goldmanite, Andre Laport. Laport left the bank early last year and founded Vinland with James Oliveira, formerly one of Banco BTG Pactual SA's controlling partners. It launched its first two funds in March to local investors and plans to open them in July for those outside Brazil.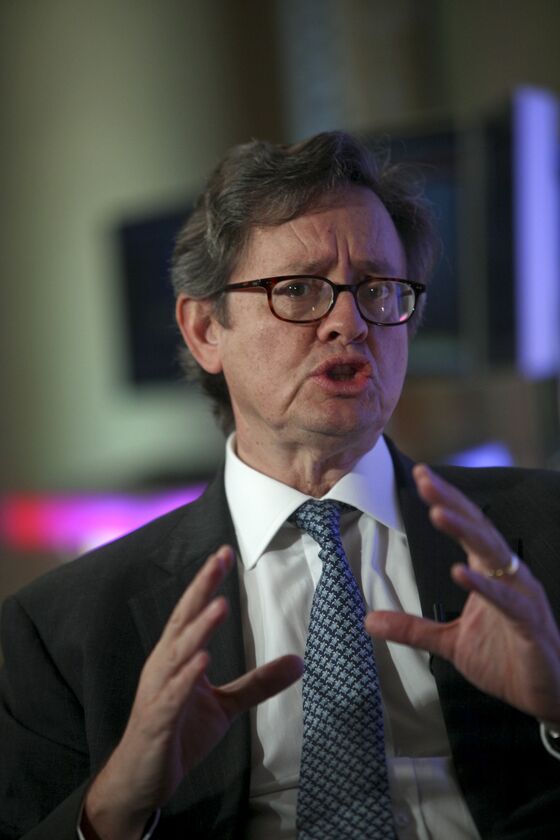 "Vinland has an experienced team in local and international markets, and many partners are my friends, taking me out of my retirement pretty quickly," said Leme, who left Goldman in April after more than 25 years there. The 63-year-old economist will reside in the U.S. while tracking international markets.
An emerging-markets rout and recent truck drivers strike that's now paralyzing Brazil are showing local investors how important it is to diversify portfolios outside of Latin America's biggest nation, Leme said Tuesday in an interview at Vinland's office in Sao Paulo. That's an opportunity for hedge funds with international DNA such as Vinland.
Brazilian "multi-market funds," similar to global hedge funds, got off to a record start this year, posting net inflows of 47.5 billion reais ($12.7 billion) through May 18, soaking up almost half the money entrusted to all types of funds, according to Anbima, the nation's capital-markets association. That comes after 87 billion reais last year, an annual record.
At Goldman Sachs, Leme was president, chairman and chief executive officer of the New York-based firm's business in Brazil.
"Paulo's seniority and high profile will also help us to improve our relationship with investors outside Brazil, such as endowments, sovereign wealth funds, pension funds, foundations and funds of funds," said Laport, 49, the first Brazilian to become a partner at Goldman. Oliveira, 47, focused on fixed-income and currency trading in local markets at BTG, leaving in 2016.
"Paulo complements our team perfectly," Laport said. He's "very strong on the institutional side, while me and James have more a trader profile."
The strike by truck drivers angry over the high price of fuel has spilled into a second week. The campaign has blocked highways, causing widespread shortages of fruit, vegetables, eggs and gasoline. Schools, hospitals and airports have been forced to shut down or cut back services as they run low on crucial supplies.
The government reacted too slowly and hesitantly to the crisis, which may add to political turmoil later in the year, Leme said.
"Markets are still oversimplifying the complexity of October presidential elections," he said. It's unclear who the candidates will be, especially with the public frustrated by politicians following nationwide corruption probes, he said. And that uncertainty means the winner may not champion pro-economic reforms, as bankers previously expected.
Vinland planned to raise no more than 5 billion reais for its two first funds, Oliveira said in March. It has now 1.5 billion reais in assets under management invested from private banking and family offices in Brazil. It also aims to attract Brazilian pension funds, and Vinland's partners are investing their own money, too.
Named after the first place Vikings set foot in the Americas, the firm has about 30 employees. One of its first funds has a so-called long-bias strategy, which can hold equities from zero to 120 percent of the total portfolio.
The other uses a macro strategy, which can hold long or short positions in various equity, fixed-income, currency, commodities and futures markets and trade primarily on the overall economic and political prospects of a country. Most of that fund's portfolio is outside Brazil, said Paulo Castilho, a Vinland founding partner, who also worked at Goldman Sachs in its prime-brokerage business.