Only a Few Got It Right at Sohn 2017 in Hong Kong. Here's Who
(Bloomberg) -- Only a handful of clear winners stand out among the hedge-fund managers and short-sellers who pitched their top trade ideas at the Sohn Investment Conference in Hong Kong a year ago.
The majority of investment picks unveiled at the annual event on June 7, 2017 would have lost money in a year marked by concerns over rate hikes and rising trade tensions, in some cases giving up gains after a promising start. Flowering Tree Investment Management's Rajesh Sachdeva, SC Lowy Financial (HK)'s Michel Lowy, Oasis Management Co.'s Seth Fischer, and Nine Masts Capital's James Tu were among the few managers whose ideas would have made investors money had they acted on the tip on the day they were made and held on to them until now.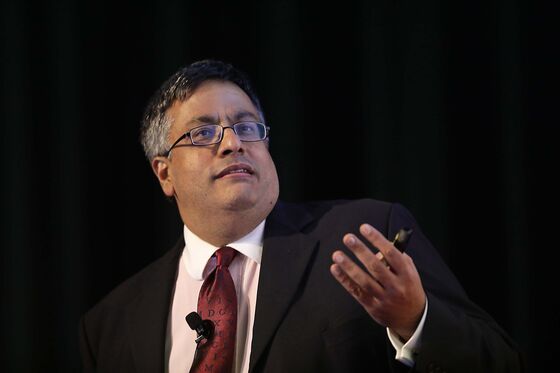 Bearish calls by short-seller Carson Block and hedge fund manager Dan David backfired as the Hong Kong stocks they targeted rallied.
As some of the region's top managers gather again on Wednesday in Hong Kong, here's a look at how some of those ideas fared:
Rajesh Sachdeva, CEO and founder of Flowering Tree Investment
Investment thesis: Sachdeva bet on India's growing middle class and urbanization trend, which he said would augur well for "organized" home improvement retailers. He described Shankara Building Products Ltd. as the emerging Home Depot Inc. of India and said the firm could boost revenue by 18 percent to 20 percent in each of the next three to five years.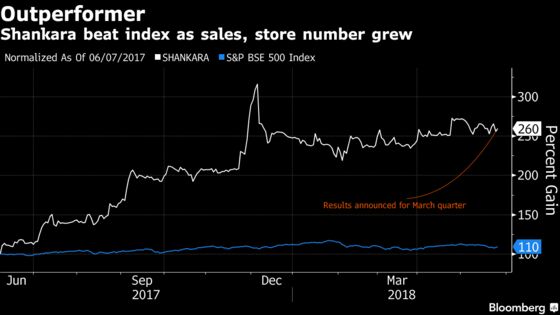 One year on: Shankara's share price has surged by more than 160 percent since last June, as its growth accelerated and the company saw record same-store sales growth in the March quarter, said Sachdeva. Flowering Tree hasn't sold a "single" share and the stock remains a core position, he said. "They're still only scratching the surface of penetration and if they continue to execute, they can keep growing at the current pace for five-plus years."
Seth Fischer, CIO of Oasis Management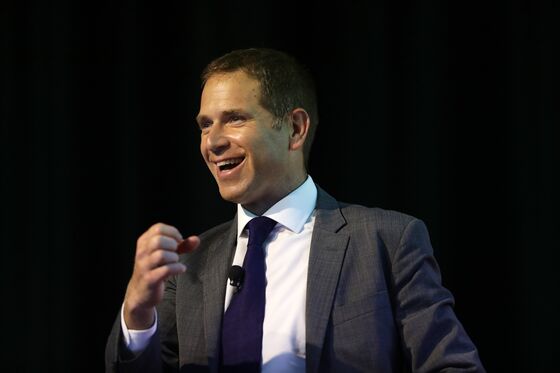 Investment thesis: After presenting a surprise short idea the year before, Fischer turned to a bullish pick in 2017, saying Sony Corp. was undervalued and could rise as much as 39 percent. Fischer cited a massive turnaround under Kazuo Hirai, who was chief executive officer at the time, and said the company's gaming, music and image-sensor businesses were strengths.
One year on: Sony's stock has risen about 30 percent in the past year. Fischer says he "feels good" about the call. "Our thesis was that sometimes there is value in plain sight," he says. "While the future of image sensors looks slightly less clear after weak iPhone X numbers, the gaming and music businesses continue to be strong." In fact, Fischer says the company is still trading "at what we think is a very cheap multiple." He says Oasis continues to hold the stock.
Michel Lowy, CEO of SC Lowy
Investment thesis: Lowy recommended shares of Peabody Energy Corp., the U.S. coal miner that emerged from bankruptcy protection. He said the stock would trade in the "high 30s" within three months, and saw as much as 60 percent upside in coming months.
One year on: The shares have jumped about 70 percent in the past year, and are trading above $41 per share. Lowy didn't comment on whether he holds the shares.
James Tu, co-founder of Nine Masts Capital
Investment thesis: Tu recommended buying Weibo Corp. stock, as it would benefit from increases in monthly average users and advertising revenue. Investors that didn't want to buy the stock outright could buy shares of its parent company Sina Corp. instead to benefit from the same trends.
One year on: Weibo's American depository receipts gained as much as 77 percent to a February peak before settling for 30 percent gain in the past year. Sina's ADRs rallied as much as 31 percent but have given up all the gains. Nine Masts took some profit on the investment during the year, Tu said.
Brandon Lin, CIO of SPQ Asia Capital
Investment thesis: Lin said U.S.-listed Chinese company Momo Inc. had morphed from an online dating platform into a top social networking service. He described it a "a strong buy, a strong leader in a terrific industry, and an attractive valuation," adding that live video was a game-changer.
One year on: The Momo trade would have lost money before a 15 percent rally of its ADRs on Tuesday, as the company forecast revenue that beat analyst estimates. The shares have gained 11 percent since last year's conference. The SPQ fund began buying Momo shares in late 2016 and it was the fund's top winning trade in 2017 as shares soared, said Gregoire Dechy, SPQ's chief operating officer. The fund started to cut holdings from mid-July, believing Momo's growth had started to slow with quickly rising expenses, making the stock fairly priced, he said. The fund has since sold all of its Momo shares.
Carson Block, chief investment officer of Muddy Waters
Investment thesis: Block tried a new strategy in shorting Hong Kong stocks last year. By telling media that he would announce a new target at Sohn Conference but not name it, Block triggered a flurry of speculation in the city's equity market one day before the conference, causing selloffs in some mid- and small-cap stocks. Man Wah Holdings, the real short target which Block believed was a fraud, plunged 18 percent in two days.
One year on: Two days after being targeted, Man Wah published a statement denying Muddy Waters' allegations and sent the shares up by record. It then conducted share buybacks to show management's confidence. The stock recovered the losses soon and gained as much as 43 percent in the five months after the conference. They've since fallen, but are still up 18 percent from a year ago. Block declined to comment.
Dan David, CIO of FG Alpha Management
Investment thesis: The U.S. hedge fund said it was short-selling Hong Kong-listed Dali Foods Group Company Ltd., questioning the firm's accounting. Shares of Dali Foods dropped 6.5 percent on that day.
One year on: It turned out to be another burnt short. A day after David's call, Dali Foods rebounded after the company put out a statement saying the allegations were misleading. Riding on Hong Kong's bull market, its shares rallied almost 40 percent in the past year. David didn't reply to emails seeking comment.
Wan Yuet Wei, CIO of Wei Capital Management
Investment thesis: Wan said shares of Chinese automaker Great Wall Motor Co. had the potential to surge as much as 100 percent in a best case scenario and could rise 48 percent even in a base-case scenario. She said her call was based on a product upgrade from China's largest SUV-maker.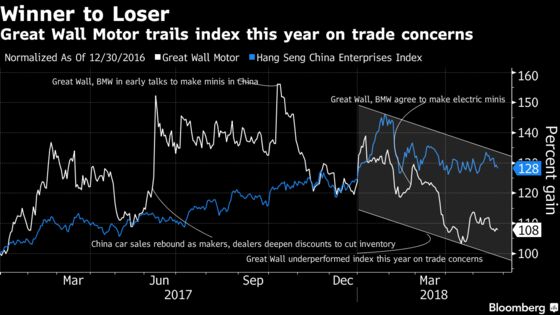 One year on: Great Wall, a popular target of short-sellers in Hong Kong last year, has slumped almost 10 percent in the past year. The product upgrade was well received and drove strong performance initially, said Wan. That changed as it became evident that Great Wall was hanging on too long to old models that weren't selling well, and China's automakers lagged as trade pressure from the U.S. intensified, said Wan, adding that her fund has been trading the stock actively. She declined to say whether it continues to own the shares.
Eashwar Krishnan, managing partner of Tybourne Capital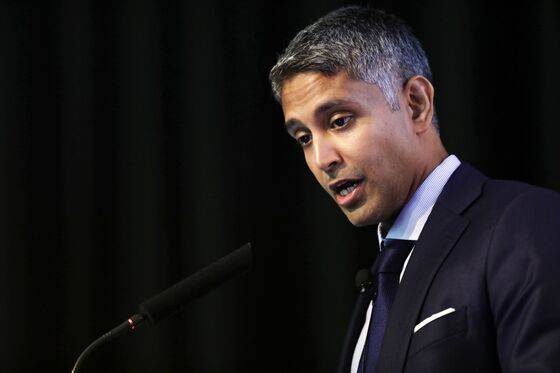 Investment thesis: Rolls-Royce Holdings Plc.'s stock price might rise 85 percent by 2020 as the company boosted its share of a growing market for aircraft enginees, Krishnan said last year. It could double its market share in the next five to seven years, he added.
One year on: Rolls-Royce shares have declined about 2 percent in the past year after being hit by fears of cost overruns. The company has met or exceeded all business guidance and non-recurring expenses should be resolved by early 2019, said Krishnan. The costs don't detract from its attractive growth in revenue, margins and cash flows for many years to come, he added. "We believe Rolls-Royce's ability to generate cash is vastly under-estimated by the street," he said. "Our estimates are significantly ahead of consensus and we continue to be shareholders."