'Frothy Credit Markets Are Good' for $2 Billion Tech Startup
(Bloomberg) -- Adam Foroughi was once spurned by VCs, but he ended up finding ready backers for his tech startup in the market for leveraged loans.
Like Uber Technologies Inc., Foroughi was able to borrow in the white-hot market without giving anyone a piece of his company.
Once reserved for more established businesses, leveraged loans are becoming a go-to source for funding startups. It's a sign of just how potentially risky the market is getting for investors. Companies have sold more than $1 trillion of leveraged loans this year through September in what's shaping up to be one of the busiest years on record. Many have been packaged in collateralized loan obligations, triggering flashbacks of the last speculative bubble, which led to a financial crisis.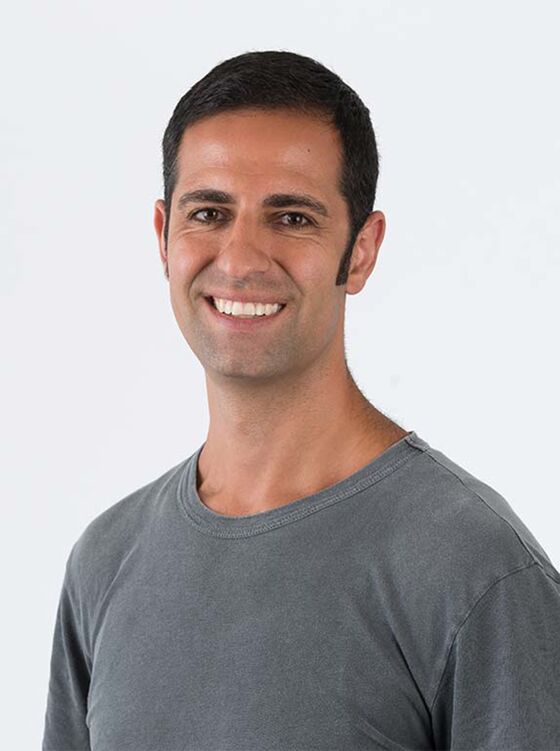 "Frothy credit markets are good for an issuer of credit, not bad," said Foroughi, a 38-year-old who emigrated from Iran when he was four. "It just made sense for us to raise capital in this manner versus sell off shares and dilute."
Foroughi's company, AppLovin Corp., operates a mobile ad platform and helps video-game developers attract users on the phone. Its value has surged to $2 billion and it's churning out cash. In a CLO, debt of highly profitable companies like AppLovin could be packaged with debt of a less well-capitalized entity.
AppLovin is one of many technology companies to tap the leveraged loan markets this year. In just the last two months, it's been joined by website builder Web.com Group Inc. and three software companies. The lending surge, coupled with high valuations some companies are commanding, has stoked concern from investors.
"It's fascinating to me that venture capital financing is effectively finding its way into the leveraged loan market," said Lale Topcuoglu, senior fund manager and head of credit at J O Hambro Capital Management, who was speaking about the phenomenon in general and not specifically about AppLovin. "I think it's actually scary. Some of these companies shouldn't be in the public markets."
Enlisting the debt market wasn't what Foroughi originally envisioned. In 2011, Foroughi made the rounds on Sand Hill Road seeking seed funding.
"Everyone shot us down," he said.
Foroughi and his partners wound up self-funding. Less than a year later, the company had generated $10 million in revenue. Stunned by the speedy growth, Foroughi said he put together a $4 million angel round to bolster growth.
Since 2014, revenue has soared more than 500 percent to $634 million amid an explosion in mobile gaming. AppLovin expects to generate over $100 million in free cash flow over the next year.
"People really respect them as someone who's built an ad tech business outside of Facebook and Google," said James Cooper, director of trade publication Business of Apps, who estimated Facebook Inc. and Alphabet Inc.'s Google make up 80 percent of the mobile ad market.
Competing against the tech titans leaves AppLovin vulnerable, Cooper said. Facebook is rumored to be exploring interactive video ads -- a format AppLovin is known for -- and could spend more than Foroughi on development if it decided to elbow in, he said.
Foroughi, along with other co-founders and employees, owns just over half the company. Although he declined to specify his individual stake, he was the sole board member until this year. His investment could be worth $1 billion.
Foroughi credits his ambition to his parents, who fled the Iranian revolution in 1984. His father had founded one of Iran's biggest real estate developers, with thousands of workers. For Foroughi's father, abandoning the business empire for Southern California was a big sacrifice, one that Foroughi said his father rarely talks about.
"In typical immigrant fashion, when your parents were successful and have to leave that behind, the children usually have the necessity to work hard and succeed to make up for the fact that their parents had to give up a lot," he said.
AppLovin -- whose name was inspired in part by McLovin, the high school swashbuckler in one of Foroughi's favorite movies, "Superbad" -- was formed out of an attempt to address the helter-skelter nature of the early mobile app store. Initially, Foroughi built his own apps, but he noticed would-be buyers were having a hard time sorting through new products as the market got crowded.
"There wasn't a good outlet where you could go and promote your application," said Foroughi.
Though he conceived of AppLovin as an advertising platform for all manner of apps, his focus narrowed as games came to dominate the app universe. Smash hits like "Fortnite" and "Angry Birds" have made mobile gaming a $70 billion industry that's growing at a 25 percent annual pace.
AppLovin, which says it works with 90 percent of the world's top gaming companies, charges developers to promote their apps to a targeted audience. Developers pay based on the company's success finding quality mobile app users, which it scouts using algorithms and other machine-learning processes. It also helps game companies monetize users and recently launched its own app publishing studio.
In 2016, Foroughi was approached by Chinese private equity firm Orient Hontai Capital about selling a majority stake and going public in China, which Foroughi said was a chance for a lucrative exit in a bubbly market. The sale was ultimately blocked by U.S. regulators wary of putting a data-based business in Chinese hands, so they refashioned the deal as $841 million in convertible debt.
AppLovin also piqued the interest of KKR & Co. Inc. In July, the private equity firm bought a 33.9 percent stake at a $2 billion valuation, KKR's biggest gaming investment to date. With KKR's encouragement, Applovin issued an $820 million leveraged loan to help pay off the Chinese debt, which had swelled to $1.2 billion due to the company's growing value.
To win over some skeptical credit investors, AppLovin boosted the yield it was willing to pay on the loan. The debt now trades for more than its issue price.
"It's not as common to have debt with a company at this stage," said Herald Chen, KKR's head of technology investments. "But then, AppLovin is not a typical company."