India Top Court Seeks Pricing Details on French Warplane Deal
(Bloomberg) -- India's Supreme Court has sought pricing details from the government over a controversial $8.7 billion deal for Rafale aircraft from France.
The case, which could have political consequences for Prime Minister Narendra Modi, was heard by a three-judge bench headed by the Chief Justice Ranjan Gogoi.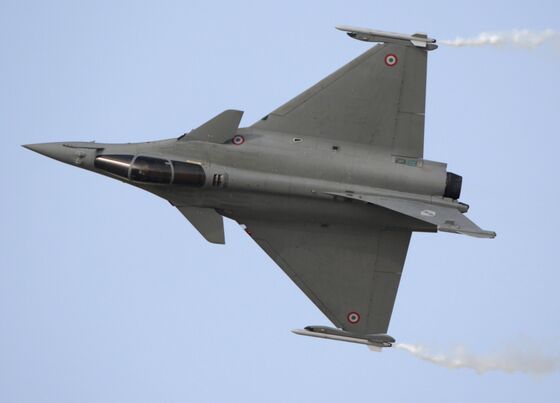 Gogoi directed the government to submit the documents with details, including the selection of the Indian partner, in 10 days and to make the information public. Content considered to be confidential can be submitted in sealed envelope, the court said in its order.
Renewed focus on the deal could fuel opposition critics of the deal ahead of a general election due by May 2019.
The opposition, including the Congress Party, has accused Modi's administration of scrapping a 126-jet deal negotiated under the previous government and pushing forward with a 36-aircraft contract that included less favorable terms. They also allege India's government suggested France's Dassault Aviation SA, which is making the aircraft, partner with Indian businessman Anil Ambani's Reliance Group for a so-called offset contract.
It's a claim that was later bolstered by former French president Francois Hollande, who was in power when the deal was signed in 2016.
Both the government and Ambani have denied the opposition's allegations.