Yellen at Treasury Ticks Enough Boxes for Left-Leaning Democrats
(Bloomberg) -- Early in Janet Yellen's leadership of the Federal Reserve, protesters began showing up outside Fed conferences to demand the central bank do more to help working Americans and minority groups.

The activists were there to criticize –- but Yellen ended up winning them over, even to the point that they were vocal in supporting her for the second term at the Fed she was denied by President Donald Trump. Now she's won the backing of progressive Democrats to become President-elect Joe Biden's choice to serve as America's first female Treasury secretary.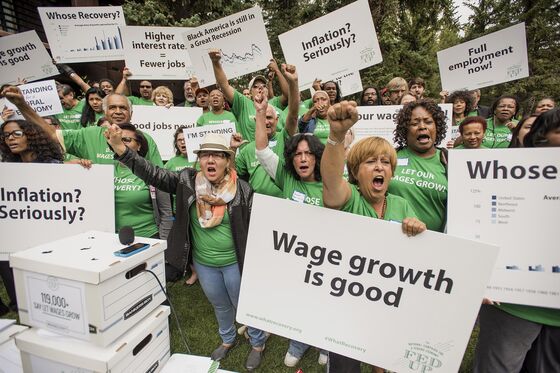 Yellen, 74, is set to take up the post at a turbulent time for the U.S. economy, with millions thrown out of their jobs by the pandemic, and low-earners, women and people of color among those taking the biggest hits even as stock markets have roared back.
Democrats on the party's left, who could make trouble for Biden appointments, have been pushing back against some contenders seen as having too-close ties with the financial world. Yellen doesn't fall into that category, judging by the rapid approval she got from one of the leading progressives on Monday.
"Janet Yellen would be an outstanding choice for Treasury Secretary," Senator Elizabeth Warren said on Twitter Monday. "She is smart, tough, and principled. As one of the most successful Fed Chairs ever, she has stood up to Wall Street banks."
Repairing a battered labor market, the principal challenge for Biden's economic team, was also the main theme of Yellen's term as Fed chair. In that period, a new policy idea was taking hold: keep interest rates low enough for long enough to let the engine of job-creation heat up.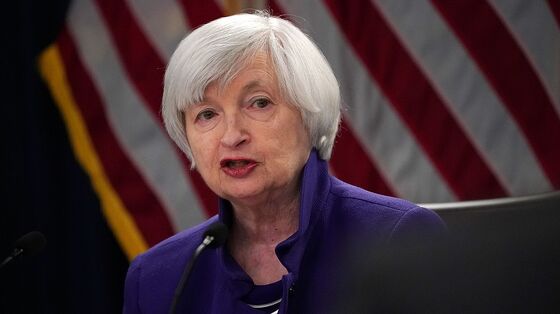 Yellen gets credit for playing a key role in that historic shift. In an October 2016 speech, she said there were "plausible ways" running the economy hot could fix damage caused by the 2007-2009 recession. "Increased business sales would almost certainly raise the productive capacity of the economy by encouraging additional capital spending," she said. "A tight labor market might draw in potential workers who would otherwise sit on the sidelines."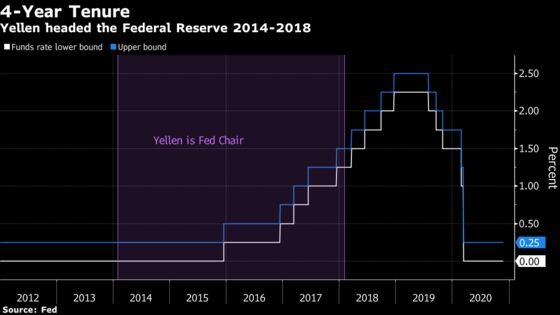 Although such speeches fanned her reputation as a dove when it comes to monetary policy, Yellen did engineer a series of rate increases starting in December 2015. The move was opposed by critics including the Centre for Popular Democracy's "Fed Up" campaign which argued there was no need to tighten given the state of inflation.
Still she resisted pressure from some colleagues to move faster, ultimately winning some compliments from the campaigners who wore green shirts outside Fed forums during her tenure.
"She's evidence-based, she's been creative, she's been open-minded," says Benjamin Dulchin, the head of "Fed Up." "She's been willing to look at the reality of the economy she's dealing with in the past, and adjust her approach."
The former Fed chief has also advocated for many of the causes favored by progressives. Yellen has spoken out about the need for tighter financial regulation. She's backed investment to mitigate the impact of climate change, one of Biden's main campaign platforms -- though she's criticized the Green New Deal proposed by left-wing Democrats like Senator Bernie Sanders as too expensive, and argued for taxes on carbon emissions as a more practical market-based approach.
As the first woman in charge of the Fed, she nudged the institution toward greater diversity in its own staffing –- as well as in the range of people that central bankers talk to about the economy.
"She really did open it up as an institution," says Dean Baker at the left-leaning Center for Economic Policy Research. "She said, yeah, we can't just meet with Wall Street people. We have to meet with people who are most affected by our policies."
There are still blemishes on her record in the eyes of some progressives. In her next job, Yellen's views on budget deficits may matter more than what she thinks about interest rates.
She is a director of the Committee for a Responsible Federal Budget, a think-tank dedicated to warning about the risks of a rising national debt. She's repeatedly argued that America's public finances need to be put on a sustainable track.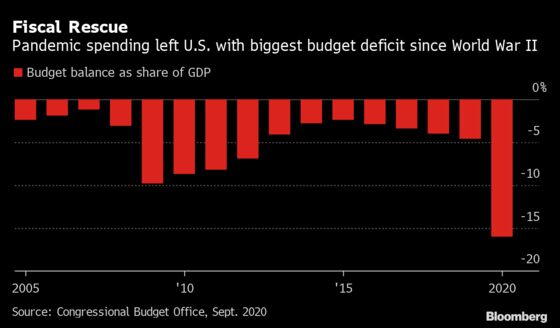 In the coronavirus crisis, worries about budget deficits faded into the background as $3 trillion of fiscal stimulus helped the economy bounce back faster than expected. Fed officials, short of their own tools, have been urging the government to keep spending. In an Oct. 19 Bloomberg Television interview, Yellen backed that view.
"While the pandemic is still seriously affecting the economy we need to continue extraordinary fiscal support, but even beyond that I think it will be necessary," she said.

That suggests Yellen isn't likely to make trimming the budget a priority anytime soon.
"I think she would be really good in this crisis moment about pushing for more," said Sam Bell, who runs Employ America, an organization lobbying for pro-labor Fed appointments. In the longer run, he said, "I'm a little worried about what you might call the '90s formula, that saw deficit reduction as a key priority."

Treasury secretaries don't have direct control over fiscal policy, though some have left their stamp on it. And in a Biden administration that may have to get policy through a Republican-controlled Senate, key negotiations over government spending and taxation could take place elsewhere.

That political environment will be a test for Yellen, according to Josh Bivens, research director at the progressive Economic Policy Institute, who says he generally welcomes her appointment because "she's obviously as qualified as anybody in the world for this position."

"My only tiny concern is about her willingness to use all possible levers of power within Treasury to effect bold, progressive change," Bivens said. "I do get the sense lots of her policy career has involved searching for consensus. We're just not in the era of consensus."