World Watching Australia's Climate Response, RBA's Lowe Says
(Bloomberg) -- Australia's climate change policies are being watched by global investors and policy makers, its central bank chief said, adding it's important the nation tell a "positive story" in order to avoid a painful economic fallout.
Investors are increasingly applying a climate filter to decisions, and they're doing that when looking at "financial assets or real assets in the future" in Australia, Reserve Bank Governor Philip Lowe said in response to a question after a speech Tuesday.
Australia, a major fossil fuel exporter and metals miner, has drawn fire from environmentalists for failing to adopt more climate-friendly policies, including a target for net-zero carbon emissions, amid resistance from resource industries.
"It's important we have a positive story to sell there because if we don't, and that filter is applied and people don't like what they see, the cost of capital for Australia will go up, it will be more difficult for firms to raise funds and when they do, they'll pay more," he said.
"Australia has some particular advantages here and we need to be in a position where global investors can see those advantages," Lowe said.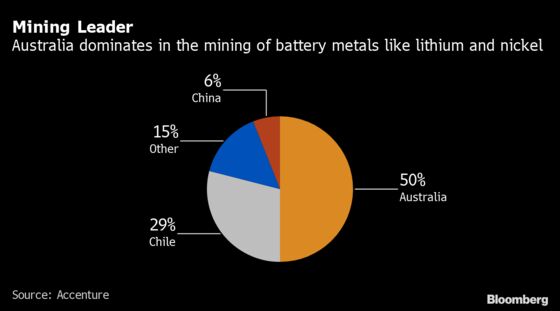 The RBA noted three months ago that sustainability classifications are being established to provide firms and investors with a climate framework. These taxonomies could prove "very influential" in financial markets and also impact the cost and availability of financing for Australia's transition to a lower-carbon economy, it said at the time.
"I get a lot of questions both from other central banks and by investors about climate change, Australia's preparedness for climate change, how our capital markets are evolving, how government policy is evolving," Lowe said Tuesday.
Australia, the world's driest-inhabited continent, was ravaged by wildfires almost two years ago. The months-long blazes, which scientists said were exacerbated by climate change, burnt an area around the size of the U.K., killed 33 people and caused more than A$10 billion ($7.3 billion) of damage.
"There's a great deal of interest globally in our approach to climate change," Lowe said.