John Williams Sees Fed Likely Raising Interest Rates 'Somewhat' More
(Bloomberg) -- The U.S. central bank will stick with its campaign of gradual interest-rate increases to extend the economic expansion and keep inflation low, said Federal Reserve Bank of New York President John Williams.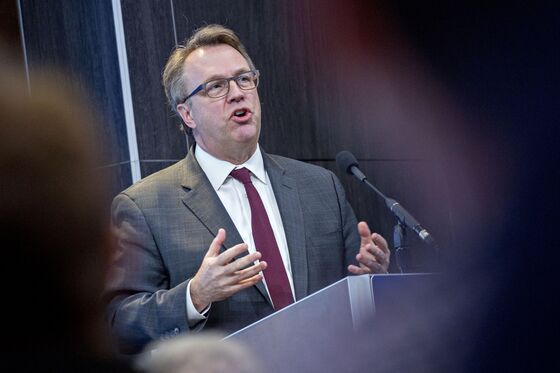 "We'll be likely raising interest rates somewhat but it's really in the context of a very strong economy," he said at a community event in New York on Monday. "We're not on a preset course. We'll adjust how we do monetary policy to do our best to keep this economy going strong with low inflation."
The Fed is expected to raise the nation's short-term benchmark rate at its meeting next month, though the probability of a move has dipped in recent days following signs the housing market has cooled.
Investors see odds at 67 percent that the central bank will deliver its four rate increase of the year at its Dec. 18-19 meeting, according to pricing in interest rate futures. That's back from more than 75 percent odds on Nov. 13.
"We're going to do what we've been doing, as best we can, we're going to find a -– currently we say 'gradual path' of getting monetary policy back to more normal levels," Williams said.
Fed officials -- including Chairman Jerome Powell -- have over the past week dialed back the tone of their comments to acknowledge the risk of headwinds. Those include a potential slowdown in global growth and the cumulative drag of eight rate increases since 2015 on sectors including housing.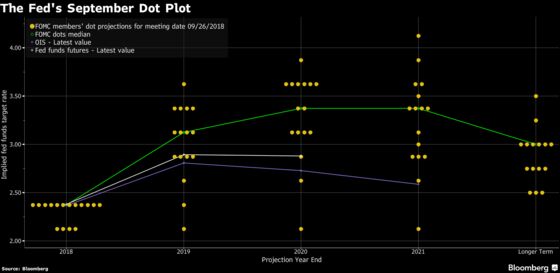 The benchmark policy rate is currently in a 2 percent to 2.25 percent range. While a move next month is still on the table, investors will be focused on the Fed's updated projections for 2019 released with their policy decision. In September they penciled in three rate increases next year, according to their median estimate.
"Interest rates are still very low," Williams said. "Our goal here is to keep the economy strong, keep this expansion going as long as possible."
Inflation is running at the Fed's goal of 2 percent amid unemployment at the lowest levels since 1969, while economic growth in the third quarter came in at a 3.5 percent annual pace.
"We're in a great position," Williams said. "Unemployment is very low, the economy has got a lot of, I think good, positive signs and for us it's just keeping a good balance. Keeping this economy strong and stable."