Williams Says Fed's Rate Liftoff Still Way Off in the Future
A discussion about raising interest rates is still quite a ways off as the Federal Reserve begins debating tapering its bond-buying program, New York Fed President John Williams said.
"That's still way off in the future," Williams said of rate hikes during a Bloomberg Television interview on Tuesday with Michael McKee and Jonathan Ferro. "Right now, really, I think the attention is on the taper."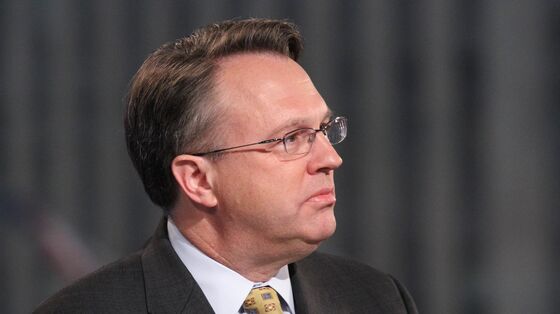 The U.S. central bank's policy-setting Federal Open Market Committee, on which Williams sits, is debating when it will be appropriate to begin scaling back the bond-buying program it put in place last year at the outset of the pandemic.
The Fed is currently purchasing $120 billion of Treasuries and agency mortgage-backed securities per month, and officials have said it will continue buying at that pace until the economy has made "substantial further progress" toward its employment and inflation goals.
"We have made progress, for sure, since December of last year," he said. "I still don't think it's close to the 'substantial further progress' that we set out."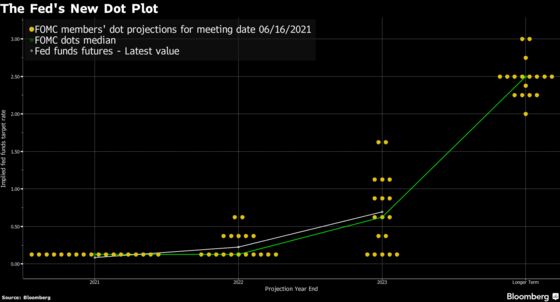 Williams's counterparts in Cleveland and San Francisco offered similar comments Tuesday.
"We have made a lot of good progress. I'd like to see some further progress, especially on labor-force participation," Cleveland Fed President Loretta Mester told reporters following a virtual event hosted by the Norges Bank.
"I think we are going to get more clarity as we get through the summer and get to September," Mester said. "I think schools being open in September will help alleviate some of the supply constraints in the labor market," as well as the expiration of expanded unemployment-insurance benefits in the same month, she added.
San Francisco Fed President Mary Daly, speaking to reporters after a separate event, said the conditions for tapering could be met later this year or early next year.
"Substantial further progress is within our line of sight," Daly said.
At the conclusion of a two-day policy meeting on June 16, the FOMC published updated quarterly projections showing the majority of policy makers expected it would be appropriate to begin raising the central bank's benchmark federal funds rate from its current near-zero level sometime in 2023. Seven of 18 on the committee expected it would be appropriate to begin raising the rate as soon as next year.
A recent Labor Department report on consumer prices showed inflation of 5% in the 12 months through May, marking the fastest pace of price increases since 2008. Fed officials have largely written the numbers off as transitory developments related to supply-chain bottlenecks and the reopening of the economy, though the projections published June 16 showed that some of them see inflationary pressures persisting into next year and beyond.
"I do see the very sharp rise in prices we've seen in the past few months as mostly temporary, so after inflation being at 3% or so this year, I expect both core and overall inflation rates to come back down next year to around 2%," Williams said.
"Clearly the recent inflation numbers have been very high, and obviously get a lot of attention from us and from everybody," he said. "And really, we need to be very careful watching that data -- seeing to what extent these are just transitory, temporary factors, or do they spill into underlying inflation over the next few years."