Here's Who to Look Out for in the Race to Succeed Japan's Abe
(Bloomberg) -- Japanese Prime Minister Shinzo Abe's surprise decision to resign last week has vaulted his long-time aide, Yoshihide Suga, to the top of a narrow list of contenders to succeed him.
The chief cabinet secretary must first overcome at least two party stalwarts in what's expected to be a mid-September vote for control of the Liberal Democratic Party. The LDP's power structures mean he likely won't have to face a notable woman candidate such as former Internal Affairs Minister Seiko Noda, who has decided not to run.
Some up-and-coming politicians such as Environment Minister Shinjiro Koizumi, 39, are seen as too junior. Defense Minister Taro Kono also dropped out, which could leave the door open for him to run in the next party leadership election that needs to be held by September 2021.
The winner doesn't have to face the voters until around the end of next year, the legal deadline for holding a new general election. Here's a look at the most likely candidates to lead the LDP:
Yoshihide Suga, 71, chief cabinet secretary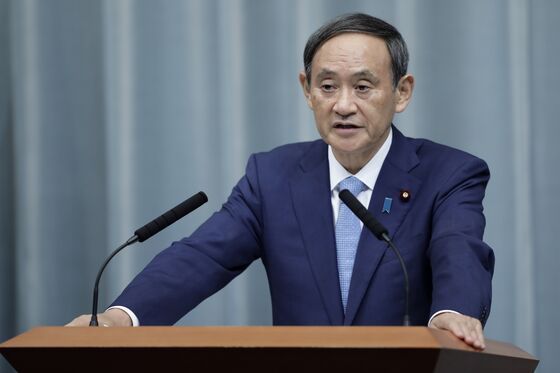 Having served as Abe's right-hand man since 2012, Suga would be the most seamless successor in terms of economic policy. He's been seen as a skilled back room manager throughout Abe's run as the country's longest-serving premier, helping him win six straight national elections.
Local media including broadcaster TBS said he planned to announce his bid on Wednesday, after a party decision Tuesday increased his chances by limiting the vote mostly to sitting lawmakers. He's viewed as less popular among the LDP's general membership. Three of the major factions that dominate the LDP have already reportedly signaled their intention to back him.
Suga hasn't laid out a policy platform, but he has frequently emphasized the importance of reviving the pandemic-hit economy. He's also shown an occasional willingness to play to the public by calling for cheaper mobile phone rates and helping exempt food from the 2019 sales tax increase.
He has largely echoed Abe's foreign policy views, although he has so far avoided hawkish moves that might alarm neighbors China and South Korea, such as visiting the controversial Yasukuni war shrine.
Shigeru Ishiba, 63, former defense minister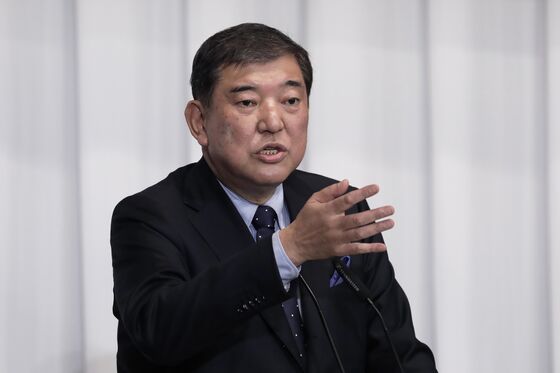 Public opinion polls consistently show Shigeru Ishiba, who has served stints as minister of defense and regional revitalization, as voters' preferred choice to succeed Abe. An election that puts the leadership question to the party's rank-and-file membership would likely favor him.
Ishiba has backed economic policies seen as more populist than Abe's. At a news conference to announce his candidacy Tuesday, he said Abe's economic policies had much to recommend, but that income growth had stalled. He has called for reinvigorating domestic demand, particularly in the regions, to spur growth rather than relying on foreign trade. He has cast doubt on the sustainability of the Bank of Japan's monetary policy and if chosen could further play down the importance of the bank's 2% inflation goal.
On the international front, Ishiba has shown a conciliatory attitude toward China. In July, he urged an LDP group to think about the consequences of its call for the cancellation of a planned state visit to Tokyo by President Xi Jinping. Ishiba has similarly expressed caution about Abe's unfinished quest to change the country's pacifist constitution to clarify the military's legal standing.
Fumio Kishida, 63, former foreign minister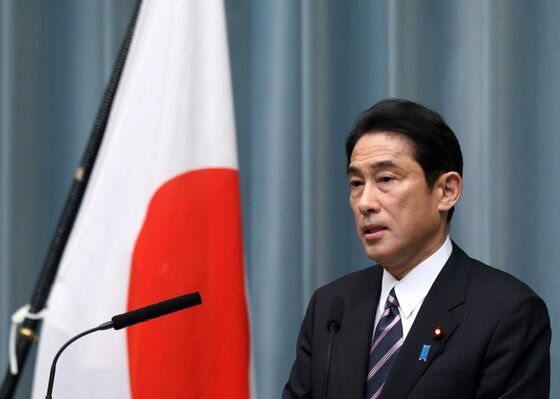 Fumio Kishida is among the few party members previously identified by Abe as a potential successor. But the mild-mannered former banker has so far failed to build a public profile, despite appointments as foreign minister and then a senior party post.
In 2015, Kishida sealed a landmark deal with South Korea that was meant to end a dispute over women trafficked in brothels run by the Japanese military during World War II. That agreement fell apart after the election of South Korean President Moon Jae-in, who argued that the two governments didn't sufficiently consult the victims.
Announcing his candidacy Tuesday, Kishida said he would keep bold fiscal and monetary policy during the Covid crisis, but seek fiscal balance in a few years, when things have returned to normal.