What Happened This Week in the World Economy and What It Means
(Bloomberg) -- The risk of a global trade war may have receded this week as the U.S. and European Union stepped back from a brink.
Tensions between the U.S. and China are nevertheless simmering away, forcing policy makers in Beijing to introduce new ways to support domestic demand.
Here's our weekly wrap of what happened in the world economy:
Talk of a ceasefire abounded after Trump and European Commission President Jean-Claude Juncker agreed to negotiate lower barriers to transatlantic commerce and put auto tariffs on hold. That was a relief for investors who had worried about how a fight over cars would send shockwaves through the global economy. Meantime, Nafta talks are picked up again with Mexican and Canadian officials sounding optimistic in another sign of a deescalation.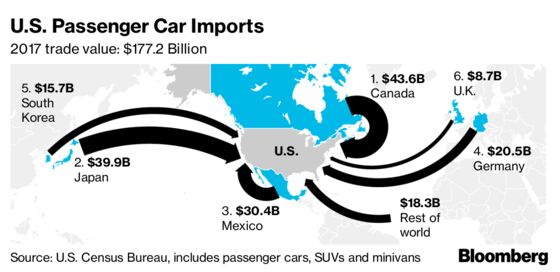 The U.S. economy accelerated to a 4.1 percent pace of growth in the second quarter, the fastest since 2014. The uptick was propelled by consumer spending, but economists warned the rate will likely fade. The expansion is a boon for Trump, who called it "amazing" and unlike most economists suggested it was sustainable.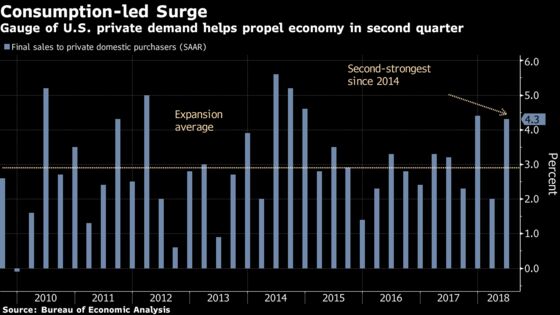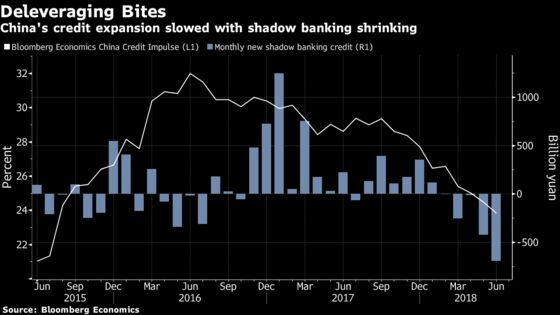 CHINA INSIGHT: Where's the Bottom for Yuan? Four Thresholds
Perhaps the week's biggest news in central banking was Turkey's decision not to raise interest rate, a heeding of President Recap Tayyip Erdogan's demands. The European Central Bank, by contrast, provided little in the way of new information although President Mario Draghi will head on vacation welcoming the positive vibe on trade and solid growth. Russia, Hungary, Nigeria, Ghana left interest rates unchanged, while Georgia cut its benchmark. More central banks meet in the next days. The Bank of Japan -- which offered to buy an unlimited amount of bonds twice this week -- is debating how to keep stimulating, yet without generating side effects. The Bank of England is set to raise rates, while the Federal Reserve isn't expected to shift.