Well, That Escalated Quickly: U.S.-China Sparring Rocks Economy
The U.S. didn't exactly roll out the red carpet for Chinese trade negotiators, instead greeting them with fresh threats as they arrived for talks in a worsening economic war. A few more central banks join the easing cycle, and the data aren't looking so hot.
Here's our weekly wrap of what's going on in the world economy.
The week that was supposed to mark the end of the trade war proved anything but. Friday saw President Donald Trump raise tariffs on more than $200 billion in goods from China, drawing a promise of retaliation from Beijing. The latest round of duties followed complaints from the U.S. that President Xi Jinping's government was reneging on past agreements. Talks were set to continue in Washington on Friday, but the risks to the world economy have risen again and negotiations may stall for a while.
Slowly but surely, the interest-rate easing cycle is showing through — even as the Federal Reserve now signals it's staying firmly in the hold camp. While Australia kept policy unchanged, neighboring New Zealand became the first developed economy this cycle to cut the benchmark rate this week. Malaysia and the Philippines also cut, citing bleaker growth outlooks. Brazil, Chile, Peru, Thailand and Serbia held policy, while Norway said it will probably raise interest rates in June.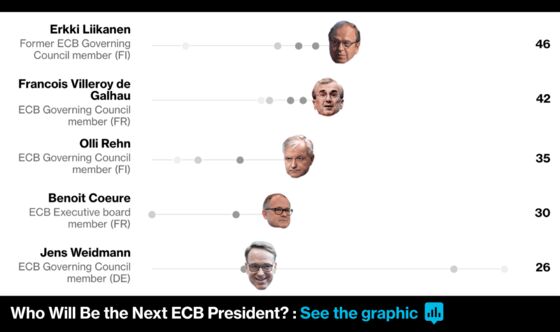 Central Banks Down Under: Inflation First Versus Jobs as Focus
The glee over nice U.S. jobs figures, more China stabilization, and good feelings about tame inflation that's keeping central bankers patient had heralded a return of the trite "Goldilocks economy" references. This week's bad numbers, on top of the fresh trade threats, helped extinguish that enthusiasm. In Europe, weak German factory orders and a big cut in the EU's forecast for Germany put a damper on separate reports that appeared to show euro-area orders doing OK. In Britain,  Brexit stockpiling and consumer spending spurred the economy in the first quarter but a disappointing March suggests that a slowdown may already be well under way. Canadian and South African voters aren't confident on who can save their economies, and the one-year-old Malaysian government earns a poor economic report card.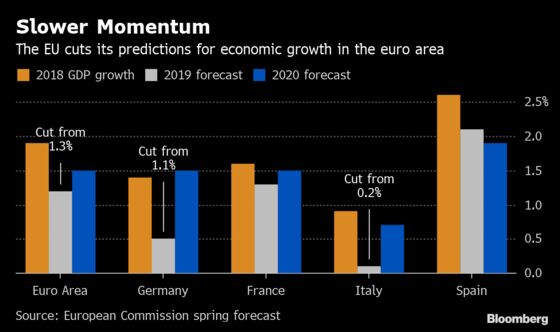 Women Lacking in Race for the ECB's Top Job? Ask EU Leaders Why