Weidmann Says German Focus on Commission Over ECB Is Legitimate
(Bloomberg) -- Germany is justified in focusing on securing the European Commission's top job even if that means giving up the chance to lead the European Central Bank, Bundesbank President Jens Weidmann said, despite the fact that he'd probably be the prime German contender for the ECB.
"It is totally legitimate that in the end the government would want to set the priority of aiming for the commission president," Weidmann, who is also a member of the ECB's Governing Council, said in Berlin on Wednesday when asked about the ECB presidency.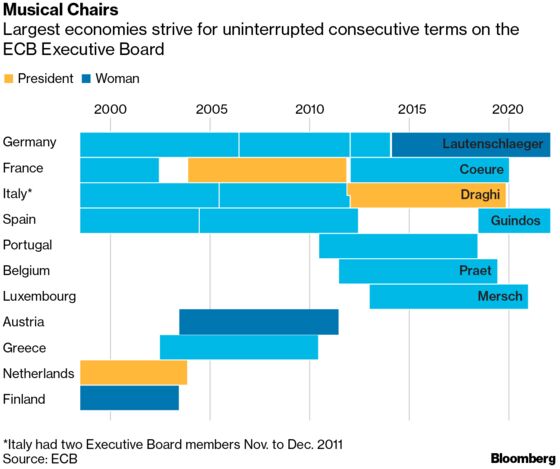 Weidmann was long seen as the frontrunner to succeed Mario Draghi as ECB chief in November 2019, but he suffered a setback earlier this year. His compatriot Manfred Weber, an ally of Chancellor Angela Merkel, was put forward by Europe's Christian Democrats as their candidate to lead the EU's executive arm for five years. That post would also start in November 2019.
It is highly unlikely that EU governments would agree to let Germany have two such senior posts. Weidmann's chances could open up again if Weber's bid fails after next year's EU parliament elections.
"In the end it's a political decision," he said.