Weidmann Says ECB Won't Seek Deliberate Inflation Overshoot
Bundesbank President Jens Weidmann said the European Central Bank won't deliberately seek higher inflation rates to make up for previous undershoots, underlining the compromise made between more-hawkish and more-dovish policy makers on their new price-stability strategy.
The ECB raised its inflation goal to 2% on Thursday in a unanimous decision after an 18-month debate, and acknowledged that temporary overshoots might occur when interest rates are near their lower limit, as now.
In the run-up to the announcement, economists and investors speculated over whether the central bank would emulate the Federal Reserve in embracing average inflation targeting, which would mean automatic overshooting after periods of weakness.
"We are not striving for either lower or higher rates," Weidmann said, in one of the first reactions from within the council to the outcome of the strategy review. "That was important to me."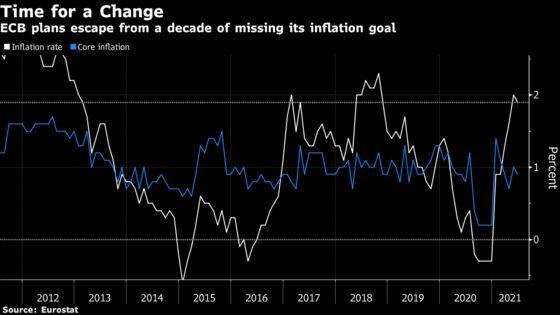 The German central banker's remarks highlight how ECB President Christine Lagarde won consensus by granting both sides of the policy spectrum devices to argue their case on the economic outlook. At least until inflation has been sustainably revived, that should bring harmony to a sometimes-divided Governing Council of 25 officials from 19 countries.
Weidmann also said the new 2% goal over the medium term is a "clear and easily understandable objective," and that "temporary deviations from the target in either direction can occur."
"However, we do not make our monetary policy contingent on targets not met in the past," he added.
The euro was little changed on his comments, trading at $1.1839 at 10:30 a.m. Frankfurt time.
Lagarde stressed in a press conference on Thursday that the institution is not doing Fed-style average inflation targeting.
Still, Governing Council colleague Olli Rehn, the Finnish governor, said on Friday that while the formulation of the Fed and ECB goals are different, his interpretation is that their monetary policy reactions to similar shocks wouldn't be that far apart.
"We both have a symmetrical target," he said. He also argued that the new goal would allow the ECB to emphasize other aims in its policy decisions, such as full employment.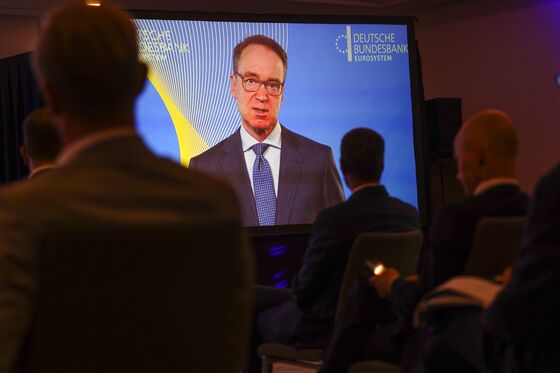 Bank of France Governor Francois Villeroy de Galhau said in an interview with Boursorama that the ECB still needs to analyze the meaning of a "temporary" overshoot.
"We didn't discuss any duration, we didn't discuss any numbers. It's all about the context," he said. "In monetary policy, you have to combine the direction with judgment. We set the direction very clearly."
French Finance Minister Bruno Le Maire weighed in as well, in an interview with Bloomberg Television, saying that "since we are under very special times, having this flexibility being decided by the ECB is very good news."
Weidmann also welcomed the decision to include climate-change criteria into decision-making.
"Climate change and climate protection will play a significant role in how we fulfil our mandate," he said. "It is correct for us to take, in particular, the financial risks deriving from climate change and climate policy as a starting point, to call for the disclosure of the necessary information, and to improve our risk management framework."
Read more...
ECB Review Sets Europe's Markets Up for 'Goldilocks' Scenario