U.S. Plays Grinch as China Sends Along Some Trade-War Gifts
(Bloomberg) -- It's a one-way gift exchange this week between the U.S. and China, while sour growth signs are putting a damper on the holiday season. A shock resignation in India put central-bank autonomy back in the limelight.
Here's our weekly wrap of what's going on in the world economy.
It's a bad year to be a central banker. Urjit Patel had had enough, and the Reserve Bank of India boss called it quits just when it seemed his team was making amends with the government. The swift replacement with a former bureaucrat did little to make Prime Minister Narendra Modi's week better, especially with unfavorable state election results. And the RBI already had enough to worry about.
Cheer up, Urjit: You're hardly alone as Jerome Powell is still taking heat from the White House, and is now setting out on a charm offensive. Goldman sees the chance of a Federal Reserve interest-rate hike in March at less-than-even odds. Meanwhile, Mario Draghi called time on the European Central Bank's flagship deflation-fighting tool. And all the drama around central-bank autonomy might be just a bit overstated, Bloomberg Economics shows.
Economies around the world will finish 2018 on a Scrooge-y note. American CFOs see a recession within two years. The No. 2 and No. 3 economies are showing cracks, with China's data showing weakness at home and from abroad and Japan's growth sinking more than expected. France is weighing on the euro area. German investors oddly feel more upbeat, yet Angela Merkel's successor faces a laundry list of structural challenges. South Africa's got a basket of troubles to tackle next year. Brazil's betting on a turnaround with a gang of University of Chicago guys. The hard landing is here in Turkey. And for more to spook you, here are Nomura's "gray swans" for 2019. A rare silver lining: U.K. wages are running at their fastest pace since 2008.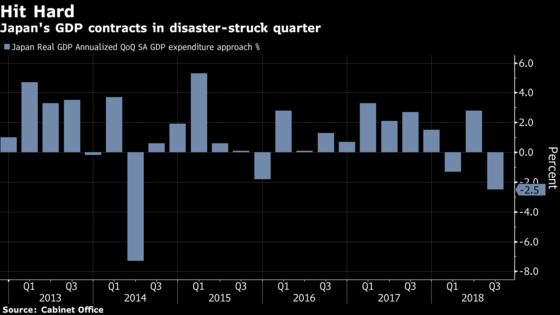 The bad news is getting worse in Europe, which already is licking its economic wounds from a challenging year on several fronts. Theresa May survived a no-confidence vote while vowing to make her own exit after Brexit, and businesses have stayed worried. Traders aren't looking kindly on France after President Emmanuel Macron cried mercy with protesters, pledging more spending alongside tax cuts. That's giving the EU an extra headache, and Italy more gusto as populists there prepare a budget analysis.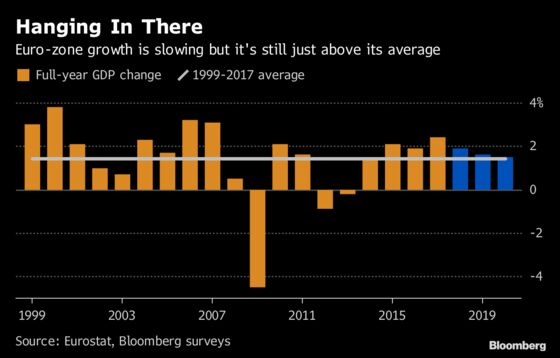 Americans Can Thank Today's Teenagers for Tomorrow's Consumption
Ahead of Fed, Shift on '19 Policy Call Premature: Eco Week Ahead
GLOBAL INSIGHT: Fed, BOE, RBI -- Gauging Independence Risk