U.S. Midterms, Globalization's Future, Risk Worry: NEF Takeaways
(Bloomberg) -- The Republican Party's retaining control of the Senate in the U.S. midterms may give President Donald Trump's controversial economic and trade policies a burst of energy, according to delegates at the Bloomberg New Economy Forum in Singapore. The second and final day of the event took place just as news and results poured in from Washington. Here are some of the key things we learned.
Trump Plans
Gary Cohn, the former White House economic adviser and ex-Goldman Sachs Group Inc. president, weighed in on how the midterm results, in which the Democrats took the House of Representatives while Republicans maintained their grip on the Senate, would be interpreted by his erstwhile boss. "He will say it's a complete ratification of his policies, and his policies are working," Cohn said Wednesday at the forum, which was organized by Bloomberg Media Group, a division of Bloomberg News parent Bloomberg LP.
Both Cohn and fellow panelist Larry Fink, the chief executive officer of BlackRock Inc., pointed to the strong performance of female candidates, and apparently high turnout among the so-called millennial generation, as portending major shifts in the medium term. "The power of women and millennials is going to shape U.S. politics," Fink said.
So could the creditors bankrolling the yawning U.S. deficit, many of whom reside in countries with which Trump has entered confrontational disputes. "Generally, when you fight with your banker, it's not a good outcome," Fink said.
U.S.-China Clash
The tensions between the world's two largest economies were a ubiquitous topic of discussion at the conference, held in a city-state whose leaders are trying to carefully balance their relationships with the superpowers. Earlier this week in Shanghai, President Xi Jinping pledged to do more to open China's economy to external business, although skepticism of his willingness to follow through remains widespread.
Former U.S. Treasury Secretary Hank Paulson warned in a keynote address at the NEF that if China fails to open its markets to foreign investment, "I fear that big parts of the global economy will ultimately be closed off the free flow of investment and trade." That would reverse decades of cross-border integration, and risk the creation of "an economic Iron Curtain -- one that throws up new walls on each side and unmakes the global economy as we've known it."
More than 10 years after the beginning of the last financial crisis, former Federal Reserve chair Janet Yellen warned that the U.S. may not be able to easily cope with future financial risks as lending shifts away from traditional banks. "It's unclear that we actually, at least in the United States, have appropriate tools to deal" with risky lending outside of the banking sector, Yellen said in a panel discussion.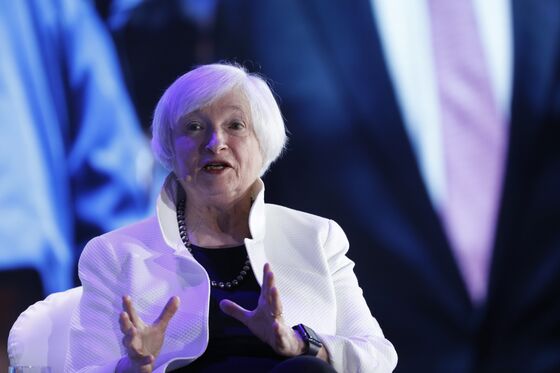 Her fellow delegate Ravi Menon, the managing director of the Monetary Authority of Singapore, concurred, noting that fiscal expansion in developed markets has generated a pile-up of debt in emerging economies that are now badly exposed to rising interest rates. Menon called for policy makers to do more to co-ordinate their responses to cross-border financial risks, and to consider the spillover effects of domestic policies on the stability of other regions. "If you have global capital markets, you need some form of global financial safety net," Menon said. "That is sorely lacking today."
Trade, Supply Chains
It wasn't all doom-and-gloom on trade. At a session dedicated to discussing new trading relationships, Canadian trade negotiator Ailish Campbell -- whose government successfully re-negotiated its trade deal with the U.S., and led a revival of the Trans-Pacific Partnership that Trump rejected upon taking office -- delivered an optimistic message. "What I'm here to tell you is, deals are absolutely possible," Campbell said. Canada, she added, "is keeping a seat warm for the United States when the U.S. is ready to join" the successor to the TPP.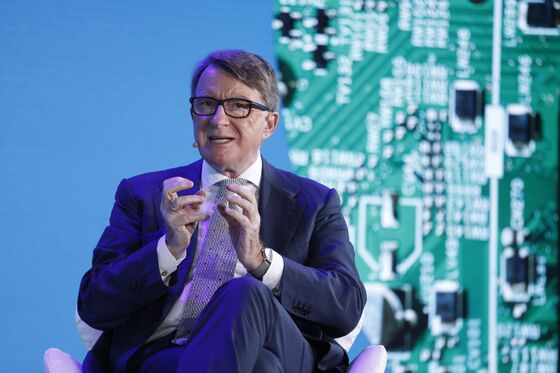 Former European Union trade official Peter Mandelson also described himself as "a sort of optimist" on the subject, noting that "where trade is blocked by policy and politics, it does tend to find new outlets elsewhere." He nonetheless cautioned an audience that included at least two billionaires -- 3G Capital founder Jorge Paulo Lemann and Israeli financier Eyal Ofer -- to be wary of "the big city bubble effect" that led many business people to underestimate the chances of Brexit.
A general eagerness to look on the bright side didn't exclude some dark humor. Former U.S. Trade Representative Michael Froman, now the vice-chairman of Mastercard Inc., opened his remarks by noting that he was pleased to be visiting a country that signed on to the TPP -- and joked that he might consider applying for political asylum.
Singapore is in many respects a model city, with excellent mass transit, good-quality housing, and a 2.1 percent unemployment rate. Those qualities are far rarer in many U.S. and European hubs, to say nothing of burgeoning developing-world metropolises like Jakarta. Still, as its own cities grow to huge scale, China has done better than most, said Heng Chee Chan, the chair of the Lee Kuan Yew Centre for Innovative Cities in Singapore. "China has done right by first building the right infrastructure and telcos, water supply. They have an ecological awareness," she said.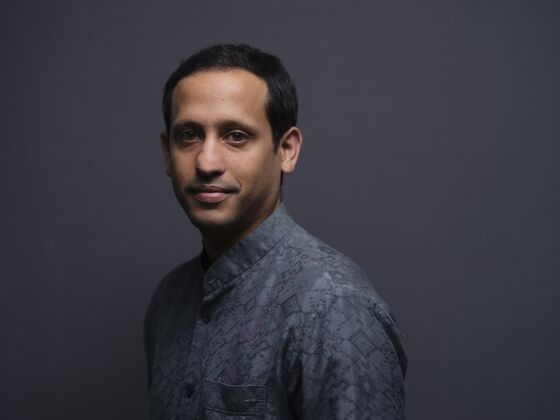 Her fellow speaker on a panel devoted to urban issues, Go-Jek Chief Executive Officer Nadiem Makarim, argued that data-centric applications like his Jakarta-based company's can assist mayors in meeting similar goals. The company wants to "solve the day-to-day pains of individuals," including by providing data to help governments deliver services more efficiently, Makarim said.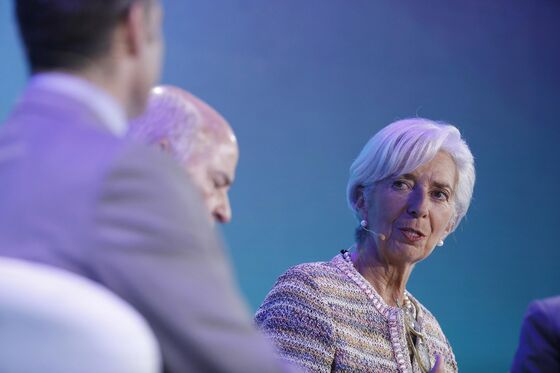 At the forum's final panel, International Monetary Fund Managing Director Christine Lagarde, Singapore Deputy Prime Minister Tharman Shanmugaratnam, and Bloomberg LP founder Michael Bloomberg considered the key global themes likely to dominate the next year. Audience members' verdict was clear: 68 percent of attendees polled said the ongoing trade war will be the most important story. "It might get worse before it gets better," Lagarde said of the economic conflict. Tharman highlighted concerns about the economic disruption that will result from widespread automation and the expansion of artificial intelligence. "If we don't focus democratic politics on the issues of the future, the future is going to undermine democratic politics," he said, referring to pensions and healthcare financing as "probably the most neglected challenge in politics."
Read More on the New Economy Forum:
The New Economy Forum was organized by Bloomberg Media Group, a division of Bloomberg LP, the parent company of Bloomberg News.