U.S.-India Trade Not Living Up to Potential, USTR's Tai Says
(Bloomberg) -- Bilateral trade between America and India "never seems to quite live up to its significant potential" due to issues ranging from market access restrictions to unpredictable regulations, U.S. Trade Representative Katherine Tai said during her first visit to the South Asian country. 
Tai was speaking to India's Trade Minister Piyush Goyal as well other senior officials in New Delhi when she made those comments. The U.S. would also be raising its concerns with high tariffs and restrictive digital trade measures during the talks with India, she said.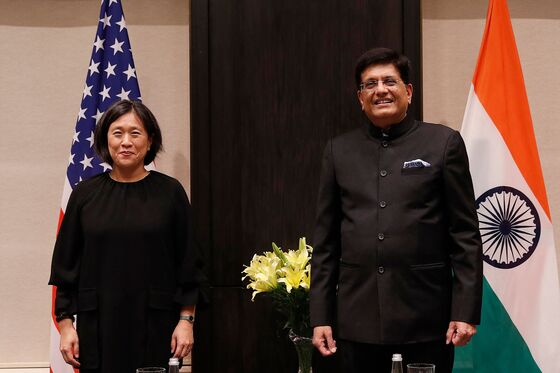 India and the U.S. are set to restart trade talks that were stalled well before President Joe Biden took office. Both countries will revive a trade policy forum to discuss and resolve trade and investment issues.
The talks in New Delhi will also focus on growing trade with India in digital economies, services, health and agriculture, Tai said.