Ross Maps Sweeping Venezuela Plan Even as Maduro Refuses to Go
(Bloomberg) -- U.S. Commerce Secretary Wilbur Ross set out plans for an alternative, pro-business Venezuela, as Washington continues to step up efforts to push for the departure of President Nicolas Maduro.
Speaking in Brasilia to executives from across Latin America, Ross said the Caribbean nation needs to open to private investments in sectors including electricity, gas, sewage and transportation. Venezuela will require long-term financing deals with the International Monetary Fund and free elections, Ross said. The country's central bank, which "has been looted," will have to be overhauled.
Under Maduro's regime, Venezuela is facing an economic and humanitarian crisis that has brought widespread hunger, a collapse in basic services, hyperinflation and a sharp economic contraction. Over four million citizens have fled in an exodus described as "staggering" by the UN Refugee Agency and the International Organization for Migration. Ross said Maduro's administration is unwilling to solve the country's challenges and that its problems can only be addressed under opposition leader Juan Guaido.
"Venezuela will continue to deteriorate until the internationally-recognized government of Juan Guaido implements needed economic, political and social reforms," Ross said.
Roughly 50 countries around the world, including the U.S. and Brazil, have recognized Guaido as Venezuela's interim president following Maduro's 2018 reelection -- a vote that was tainted by high voter abstention and claims of fraud.
Talks between the Maduro regime and the opposition have made little progress due to an impasse over Guaido's demand for fresh elections. Despite Venezuelans widespread dissatisfaction with their government, divisions within the opposition are complicating the push toward a post-Maduro administration.
In a post-Maduro Venezuela, the U.S. will remove sanctions, foster pro-market and pro-business reforms and help rebuild confidence, Ross said. An immediate priority will be providing humanitarian aid, while a medium-term focus will be rolling back socialism, Ross said.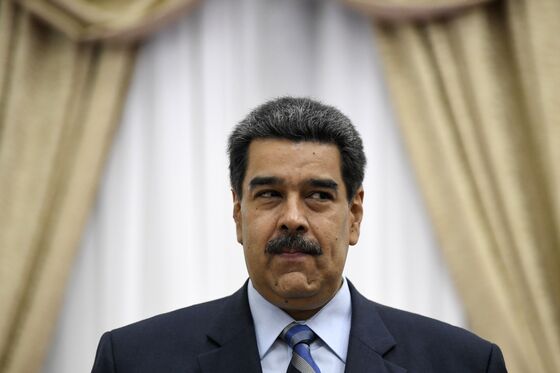 The U.S. is working closely with Brazil and other Latin American countries to help Venezuela, according to Ross. Likewise, Brazil's Deputy Minister for Foreign Trade and International Affairs, Marcos Troyjo, said at the same event that his country is ready to engage with the U.S. for Venezuelan prosperity.
Last year, over a dozen countries met repeatedly to address the influx of Venezuelan migrants that's straining resources and stoking tensions across the region. Still, they have so far failed to adopt a universal policy. In June, Peru said it would increase controls by requiring Venezuelans to first apply for humanitarian visas before crossing its borders.
According to a July report from the IMF, Venezuela will suffer a "devastating" economic contraction of 35% this year. That's worse than the multilateral's previous forecast of a 25% GDP plunge.