U.S.-China Speed Dating Isn't Enough to Tame Global Headwinds
Markets are struggling to decipher exactly what might have been promised in U.S.-China trade talks this week, while the U.S. government enters its third week of shutdown and sour global growth evidence piles up. Happy New Year, indeed.
Here's our weekly wrap of what's going on in the world economy.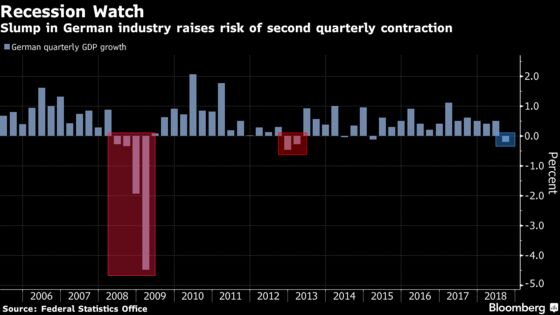 In China, auto sales dropped for the first time in more than 20 years and factory deflation is looming as policy makers keep propping things up. Watch these gauges to track a bottom for the world's No. 2 economy. Japan's consumption is weakening further, even with higher wages. The shine of a stellar December jobs report is fading in the U.S. as a services gauge fell to a five-month low, and Samsung's sad earnings are clouding South Korea's outlook while President Moon Jae-in  doubles down on his agenda. Cheer up, Asia: We're counting on you to carry the growth torch to 2030.
It's a draw this week in the trade war. Three days of U.S.-China meetings started with a surprise cameo by a top Chinese aide, and have raised hopes of concrete progress, though markets are at risk of over-hyping if the diplo-speak on both sides proves empty. President Donald Trump is said to be clamoring for a deal to cushion the wayward stock market, and China so far has released a vague read on the talks as being "extensive, in-depth and detailed." As the picture becomes clearer, here are seven key issues to watch.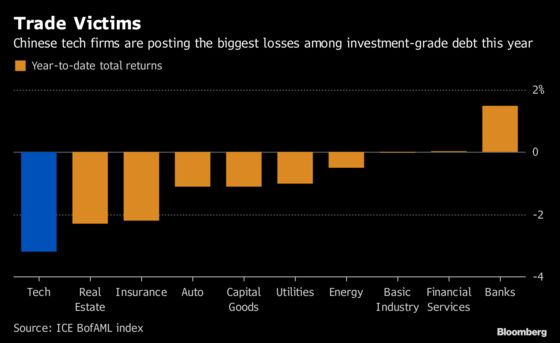 Each side seeks sort of lasting detente as the economies are in need of soft landings. Chinese consumers might be indirectly boycotting Apple products. And the White House is simultaneously pushing a hard line on its tariff powers.
Trump Tariffs Soften Fiscal Hit From Corporate Tax Cut, CBO Says
Central Bankers Change Grip
Federal Reserve December meeting minutes revealed an even more dovish slant, leading some to blame Jerome Powell for sounding a bit too trigger-happy at the last press conference. Trump's still complaining about interest-rate hikes, and his next pick for the board just withdrew from the process. The Bank of Canada also preached patience, holding its policy stance amid cheaper oil and as higher borrowing costs take their toll. Israel stood pat, and Brazil cut its rate outlook on sluggish inflation. Europe bucked the theme, with two central bankers taking a more balanced view on growth and the prospect for a hike later in 2019.
CHINA REACT: PBOC Sets Policy Tone With First RRR Cut of Year