Haldane Says Divine Coincidence Can Cure U.K. Productivity Slump
(Bloomberg) -- Terms of Trade is a daily newsletter that untangles a world embroiled in trade wars. Sign up here. 
The time has finally come for Britain's worst productivity slump since the industrial revolution to dominate the country's economic agenda, according to Bank of England policy maker Andy Haldane.
Speaking after a report showed striking regional gaps in how much U.K. workers get done, with the North-South divide the widest in a century, the BOE's chief economist said a "rare opportunity" has arisen for the newly-elected government to do the right thing.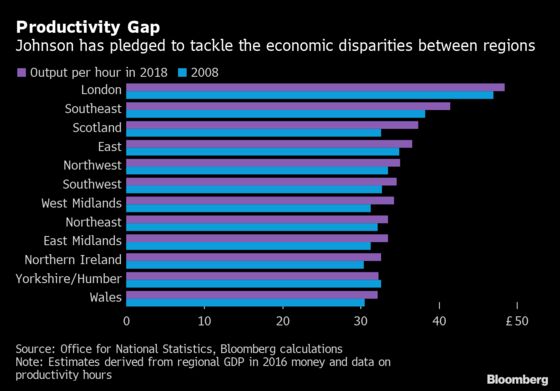 "For the first time in my working lifetime we have the divine coincidence, the alignment of the stars, between what is politically expedient, what is economically sensible and what is socially just," Haldane said at the launch of the report in Birmingham.
Prime Minister Boris Johnson won December's general election thanks partly to unprecedented support from many voters outside the southeast who switched to support his right-of-center Conservatives for the first time. In return, he pledged to "level up" across the U.K. economically.
Read more:
Britain's Productivity Crisis Is Complicated Further by Brexit
His administration will unveil a budget next month that is expected to include billions of pounds of new infrastructure projects for northern England and the Midlands, where a decade of austerity and the decline of heavy industry have taken a heavy toll.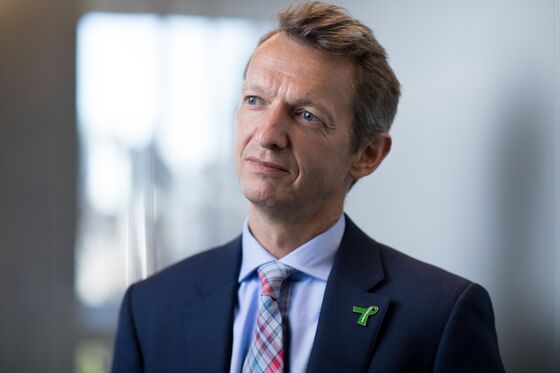 "I've got my fingers crossed, hopeful that it might not just be a budget for the North, but a budget where the north is treated seriously," said former Goldman Sachs chief economist Jim O'Neill, who was previously part of a government project to improve the economy of northern England.
Haldane spoke in his role as head of the government's Industrial Strategy Council, which said previous efforts to tackle the regional gulf were "hallmarked by a lack of continuity and consistency" that have actually worsened differences. It called for a multi-faceted approach that includes policies on social, health, housing, transport, investment and innovation.
Much of the developed world has suffered a drop in productivity in recent decades, but Britain's regional disparities are wider than most of its peers. Haldane's intervention was striking for the strength of his language.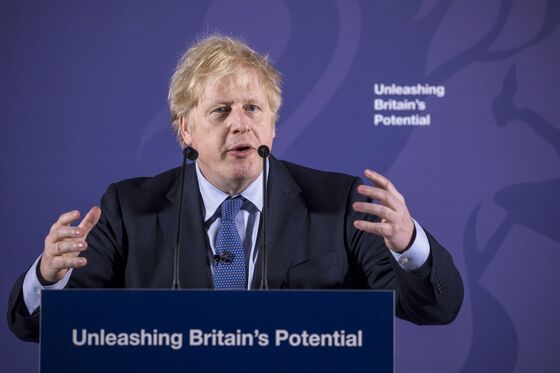 "Reversing the cycle of stagnation is possible provided policy measures are large-scale, well-directed and long-lived," he said. "Historically in the U.K., none of these conditions has been satisfied."
The Industrial Strategy Council was formed by the government in 2018 to oversee efforts to boost productivity and promote the country's industries strengths. It brings together figures from business, academia and economics.