U.K. May Need New Budget If No Brexit Deal Is Reached
(Bloomberg) -- The U.K. would need new tax and spending plans and may need to extend austerity measures if the country fails to secure a Brexit deal, Chancellor of the Exchequer Philip Hammond said in an interview with Sky News.
Without an accord with the European Union, then "frankly we'd need to have a new budget that set out a different strategy for the future," Hammond said on "Ridge on Sunday."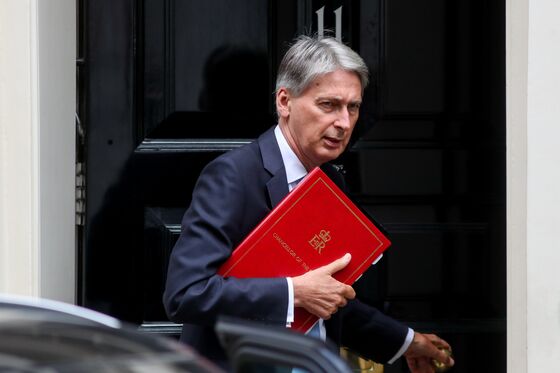 The chancellor is due to make his Budget speech on Monday and is under pressure to end almost a decade of austerity.
"We would take appropriate fiscal measures to protect the economy, to prepare us for the future and to strike out in a new direction that would ensure that Britain was able to succeed whatever the circumstances we found ourselves in," he said.