U.K. House Prices Rise 0.4% With Signs of Strengthening Economy
U.K. house prices rose last month as the market continued to show signs of benefiting from some reduction in political uncertainty since the election in December.
Average house prices rose 0.4% from December to 240,054 pounds ($310,000), the mortgage lender said in a statement on Friday. From a year earlier, prices increased by 4.1%.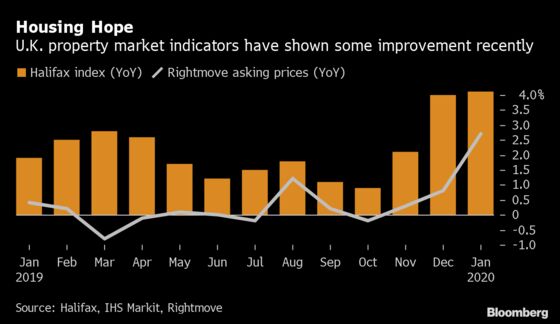 Other measures have also pointed to an improving mood about the property market. According to Rightmove, asking prices for homes increased 2.3% in January, a record for that month.
The vote to leave the European Union in 2016 has kept the U.K. property market subdued for years. While Prime Minister Boris Johnson's decisive election victory has led to stronger sentiment, most forecasters see small gains in the coming year.
"We still expect a moderate rate of house price growth over the course of the year," said Russell Galley, managing director at Halifax. "It's too early to say if a corner has been turned."