Two Former Chancellors Clash Over Challenge Facing Sunak
(Bloomberg) -- The task of repairing Britain's coronavirus-battered public finances may be less daunting than it appears, according to one of Chancellor of the Exchequer Rishi Sunak's predecessors.
Philip Hammond, who was finance minister between 2016 and 2019, said he's optimistic that much of the budget deficit -- forecast to be about 400 billion pounds ($548 billion) in the current fiscal year -- will disappear once the economy returns to growth.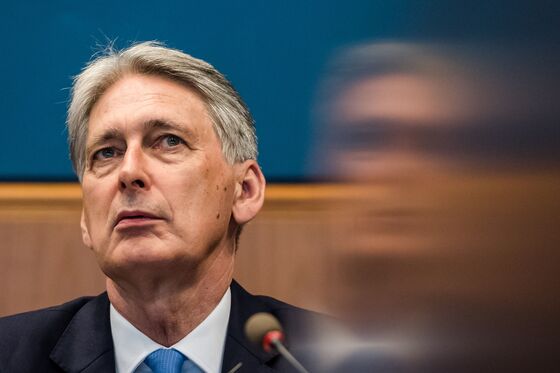 "We'll be left with a deficit that is still too high, but it might be 60 billion, 80 billion, 100 billion," Hammond told a House of Lords committee Wednesday. "The chancellor may decide that he can live with a certain amount of that as an ongoing feature of the public finances, which will create a still significant but far more manageable challenge for public policy."
However, Hammond's upbeat assessment of the extent to which the economy will be scarred by the pandemic was challenged by Alistair Darling, who was chancellor during the financial crisis over a decade ago. He suggested that Sunak will be unable to avoid significant tax rises or spending cuts if he's to put the government finances back on a stable footing.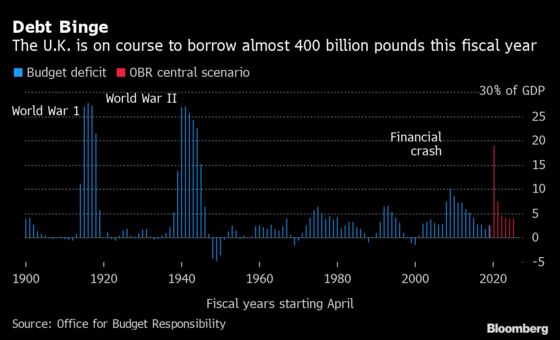 High debt levels are possible for now because the cost of borrowing is historically cheap, he said.
"That's fine as long as everybody is happy with it," Darling told the Lords Public Services Committee. "There may come a stage, though, when something happens to us, where people say, hold on your debt levels are very high. So it has to be tackled at some stage, although I'm not saying we have to do that immediately."
With many firms fighting for survival amid the ongoing restrictions and European Union nationals leaving the country, Darling said the scarring will prove to be "pretty profound." He urged the government not to make the situation worse by withdrawing support prematurely.
"I said 10 years ago that I thought the effect of the financial crisis would be more severe and long-lasting than many people thought," he said. "We need to be cautious here."
The possibility of a strong economic rebound was raised last week by Treasury minister Jesse Norman, who said it was "not absolutely obvious" that taxes will need to rise.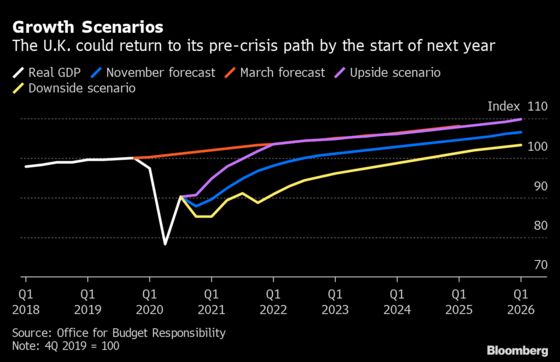 He cited the Office for Budget Responsibility's upside scenario, which shows gross domestic product returning to its pre-pandemic path with negligible scarring.