Trumpian Disaster Must Be Avoided With WTO Reforms: NEF Panel
(Bloomberg) -- The World Trade Organization must be reformed in order to shore up the global trading system, and China has a major role to play in that process.
That's according to former EU Trade Commissioner Peter Mandelson, who says China's juggernaut economy poses a huge challenge to the international trading system and needs to do much more to help reform the WTO in order to avoid a "Trumpian disaster."
"The WTO has almost become too big to avoid failing," he said in a wide ranging panel discussion on trade at the New Economy Forum organized by Bloomberg Media Group, a division of Bloomberg LP, the parent company of Bloomberg News. "It is struggling very, very hard indeed to accommodate the different interests of a diverse range of member economies."
Fellow panelist Frederick Smith, the chairman and chief executive of FedEx Corp., said the "proven formula for success" for world trade is zero tariffs and zero barriers. He said the solution to the growing global unease about economic inequality may not be at the governmental level and he pointed to the millions of dollars his companies are investing in staff to create the workers of the future.
Ailish Campbell, Canada's chief trade commissioner and assistant deputy minister for international business development, struck an optimistic note when she pointed to the recent trade deal her government clinched with the U.S., which she described as a very effective one.
"I'm here from the future to tell you that absolutely there is a better way forward and a deal can be done," Campbell said on the panel, which was led by Stephanie Flanders, the senior executive editor of Bloomberg Economics.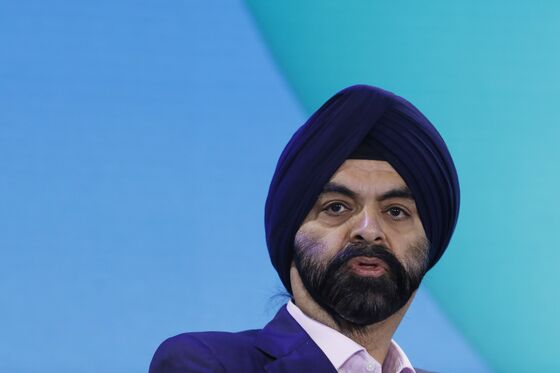 Ajay Banga, president and chief executive officer of Mastercard Inc., said companies will need to put "their shoulder to the wheel" as technology transforms how economies operate. He urged executives to battle "exclusion" in the global economy.