Trump Sticks by Saudi Crown Prince - for Now: Balance of Power
President Donald Trump doubled down on his support for Saudi Arabia, saying the murder of Jamal Khashoggi won't jeopardize the U.S. relationship with the world's largest oil supplier.
In a statement headlined "America First!" Trump said the kingdom's strategic importance outweighs the "horrible crime" against the U.S.-based critic and columnist last month, even if Crown Prince Mohammed bin Salman ordered the killing. "If we broke with them, I think your oil prices would go through the roof," Trump told reporters.
The backlash from U.S. lawmakers was swift. Democratic Senator Ron Wyden said Trump showed "subservience to the leaders of an authoritarian and murderous monarchy," while Republican Senator Lindsey Graham described the crown prince as "beyond toxic."
Sweeping the murder under the carpet may be difficult. Senate leaders invoked a human rights-related law to require a formal U.S. determination whether the prince is responsible. If it decides he was, then Congress could impose additional sanctions.
Allegations by Amnesty International that Saudi authorities tortured and held activists without charge will bolster the view that Prince Mohammed is no longer a reliable partner.
The question is whether Trump decides at some point that the crown prince is an obstacle rather than a linchpin of U.S. support for Saudi Arabia and its long-term Middle East policy.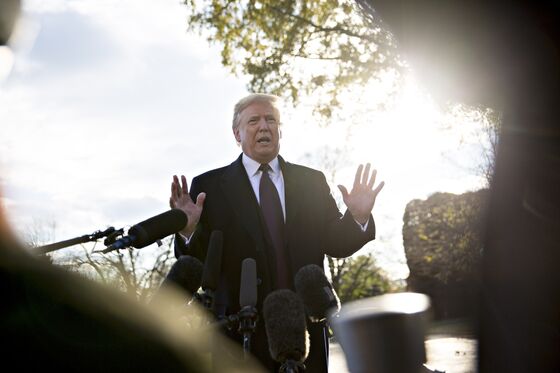 New barbs | The U.S. accused China of continuing a government-backed campaign of intellectual property and technology theft. The allegation made in a 53-page report by the trade czar's offices comes ahead of a highly anticipated meeting between Trump and Chinese leader Xi Jinping at the G-20 summit in Buenos Aires.
Interpol dodges bullet | The global policing body chose South Korean Kim Jong Yang as its new president today. There had been concern among western nations the post would go to a high-ranking Russian official who'd drawn criticism from some businessmen who've clashed with President Vladimir's Putin government. Kim replaces Meng Hongwei after his arrest in China last month on corruption charges.
'Social credit' | China's plan to judge each of its 1.3 billion people based on their behavior is a step closer to reality, with Beijing set to adopt a lifelong points program by 2021. China has been experimenting with ways to grade citizens, rewarding good acts – such as volunteer work and blood donations – with streamlined services while punishing bad ones – including traffic law violations – with restrictions and penalties.
Russian arms | Turkey's decision to buy an advanced Russian anti-aircraft missile system is threatening to scupper U.S. attempts to mend ties with Ankara. Washington initially saw President Recep Tayyip Erdogan's 2017 announcement as a feint to win leverage over NATO. Now they think he's serious. Deploying the S-400 system would have far-reaching consequences for a relationship once seen as key to U.S. goals in the Middle East.
A bitter pill | On paper, U.S. sanctions allow Iran to purchase humanitarian goods like medicine, but even so, foreign drug companies and banks are wary of doing business with Islamic Republic. The legal complications, along with panic buying and hoarding, mean some drugs are hard to find, and a collapse in the rial had already pushed up prices. Golnar Motevalli and Ladane Nasseri report on the fallout from increased U.S. pressure.
Last week, Iran executed a gold dealer known as the "Sultan of Coins," in a warning to merchants not to exploit the financial troubles.
As Prime Minister Theresa May heads to Brussels to try to complete a contentious Brexit deal in a summit scheduled for Sunday, German Chancellor Angela Merkel warned the U.K. it can't set unilateral terms for leaving the European Union.
And finally ... Airbnb Inc. said it will stop renting out homes in Jewish settlements of the West Bank, drawing a sharp rebuke from Israeli officials. Although U.S. law allows for it to operate there, the San Francisco-based company made the controversial decision after consulting with outside policy experts. "Many in the global community have stated that companies should not do business here because they believe companies should not profit on lands where people have been displaced," Airbnb wrote in a blog post.