Trade War Drag on World Economy to Fade in 2020, Says Goldman
(Bloomberg) -- Terms of Trade is a daily newsletter that untangles a world embroiled in trade wars. Sign up here. 
The trade war's drag on the world's largest two economies will gradually fade in 2020 as tariffs on imports from China have likely peaked, according to Goldman Sachs Group Inc.
The recent progress toward a partial trade deal and expectations of an extended truce implies that this drag will disappear, which will also benefit the global economy, Goldman Sachs economists led by Jan Hatzius wrote in a note dated Nov. 18. This assumes there is no further escalation of tariffs.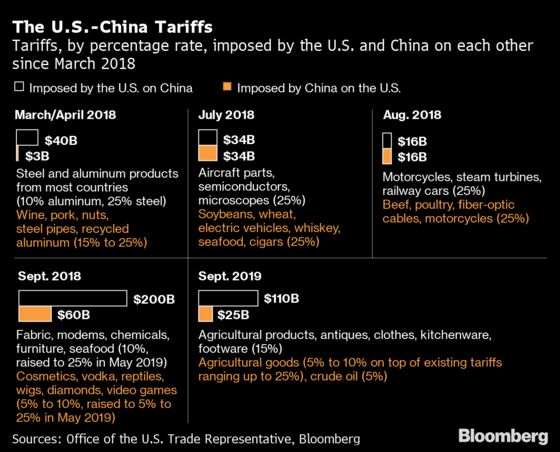 The trade war is currently subtracting roughly 0.5 percentage point from sequential growth in both the U.S. and China, according to Goldman's estimates.
China's economy has been on a gradual downward trajectory, with gross domestic product growth slowing further in the third quarter to 6%. Despite efforts by the government and central bank to stimulate the economy, growth is forecast to continue slowing to below 6% next year.