Here's What BOE Policy Makers Have Said About Rate Cut Prospects
The fate of one of the Bank of England's trickiest interest-rate decision in years is in the balance, sharpening the focus on the nine policy makers whose votes will impact the cost of borrowing for millions of Britons.
With two officials already pushing to ease policy, at least three will have to join them to force a move this week. Traders says that's more likely than not, pricing in a nearly 60% chance of a cut as of Monday. Economists are more cautious, predicting a 6-3 vote to keep rates on hold as the government prepares to negotiate a trade deal with the European Union that will help define the post-Brexit economy.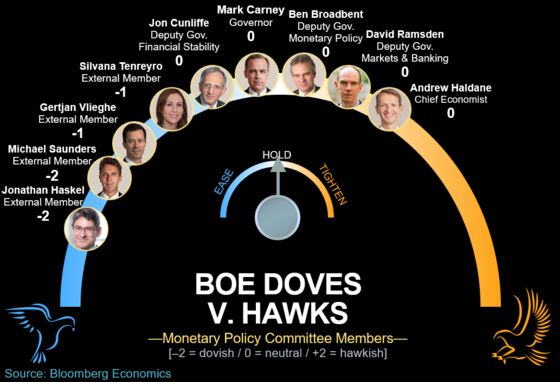 Expectations have swung in recent weeks. They first took a dovish shift sparked by policy makers' comments, before moderating after economic surveys showed a marked improvement in the wake of Boris Johnson's decisive election win in December.
Here are the nine members of the Monetary Policy Committee, ranked in order of who's most likely to support a rate cut this month by Bloomberg Economics: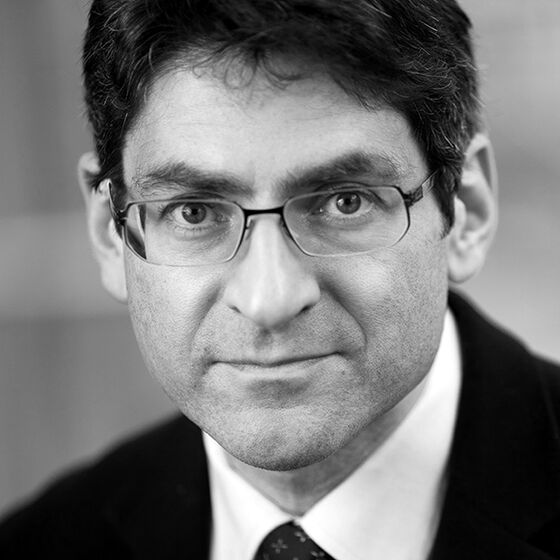 Hawk or dove? Dovish
December vote: Cut
Jonathan Haskel's vote for a rate cut came as a surprise when the BOE published its November decision, and his comments since make it sound like he's likely to continue to advocate for policy easing. He argued in December that with little room for looser policy, it's better to act sooner rather than later; a cut would be an insurance policy that's easily reversed.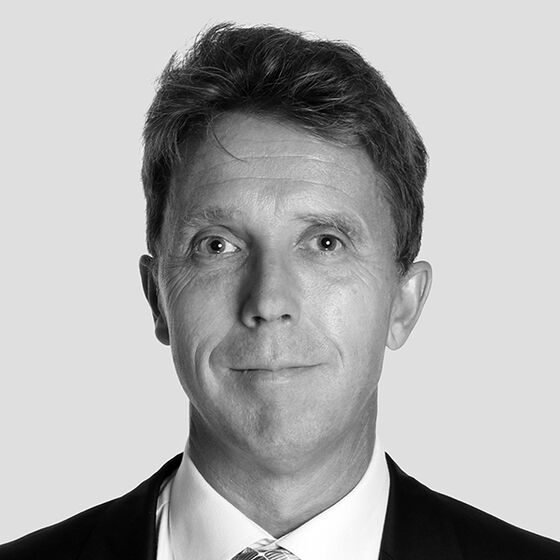 Hawk or dove? Dovish
December vote: Cut
Having helped lead the charge for the BOE's two most recent rate hikes, Saunders has now completed an about-turn to become one of the MPC's most openly dovish rate setters. He's been voting for a cut since November, and this month argued that the U.K. economy needs an injection of stimulus, citing evidence of a weakening labor market and ongoing Brexit uncertainty. Though he said his January vote will rest on data still to come, in his view, the risks warrant a "relatively prompt and aggressive response."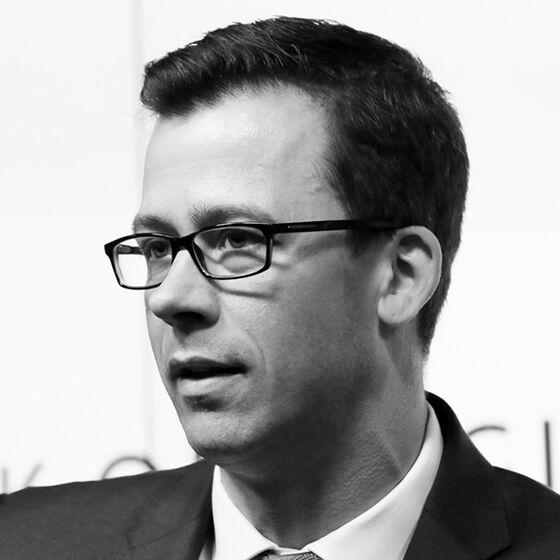 Hawk or dove? Moderately Dovish
December vote: Unchanged
While he is yet to formally support a cut, Vlieghe has been making increasingly dovish noises for months, and now seems on the verge of changing his vote. Of all the MPC members, he's perhaps the most open about his outlook. He said this month that he will vote for monetary loosening in January if there are no signs of the economy improving after the general election.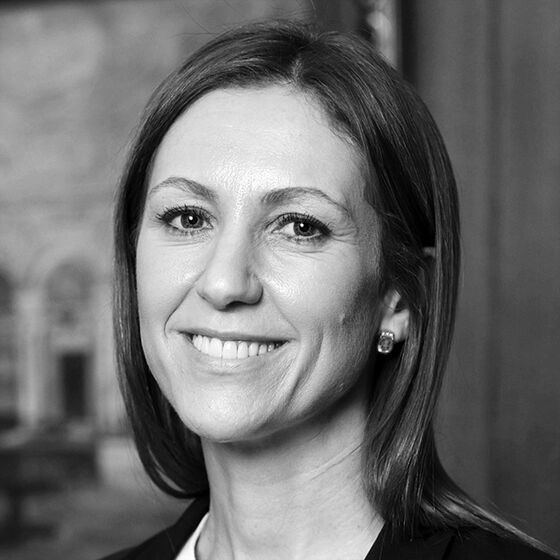 Hawk or dove? Moderately Dovish
December vote: Unchanged
Tenreyro suggested at an event in London this month that she could be persuaded to join the two officials already voting for rate cuts "if uncertainty around the future trade arrangement or subdued global growth continued to weigh on U.K. demand." Asked to clarify "near term" she said it means in the "coming months." Any dovish dissent would be a first for Tenreyro, who's always voted in line with the rest of the committee since joining the bank in 2017.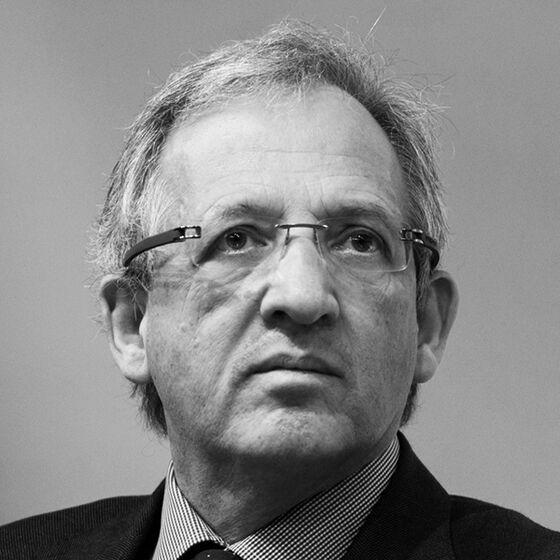 Hawk or dove? Neutral
December vote: Unchanged
The bank's deputy governor for financial stability is one of the less talkative members of the MPC. He voted to keep policy unchanged in December and hasn't given any public remarks since. While he has a reputation for being a dove, he warned back in October that a prolonged period of low interest rates risks making economic downturns more severe -- though he also said that monetary policy "is not powerless at the effective lower bound."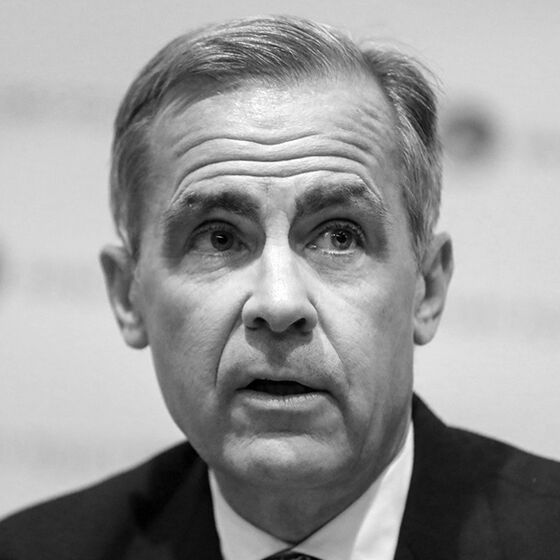 Hawk or dove? Neutral
December vote: Unchanged
January will be the BOE governor's last meeting and seemingly dovish remarks he made earlier this month boosted expectations he may be about to go out with a bang. Still, his vote is far from assured, with the Jan. 9 speech stressing the need to look at the data to see how quickly confidence returned to the economy after Johnson's election win. That said, the governor has also declined to push back against the current lofty expectations for a cut, a communications tool he's used in the past.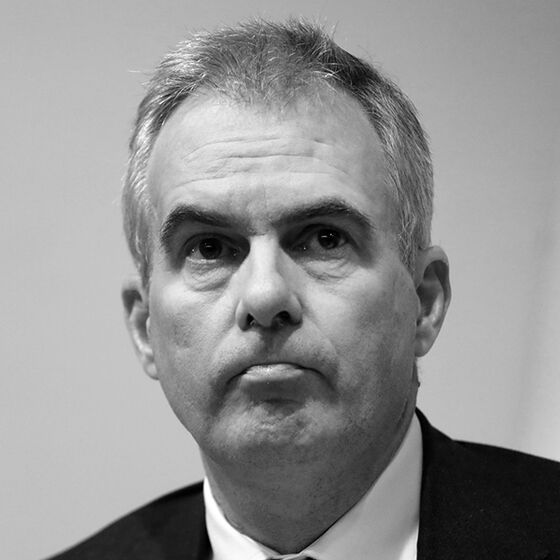 Hawk or dove? Neutral
December vote: Unchanged
Deputy Governor Broadbent hasn't spoken publicly in the U.K. since July, and recent comments at the American Economic Association's annual meeting in San Diego focused more on his hope that equilibrium rates could rise over the next couple of decades. The longest-serving member of the MPC is largely seen as consensus-minded and has never dissented from the majority.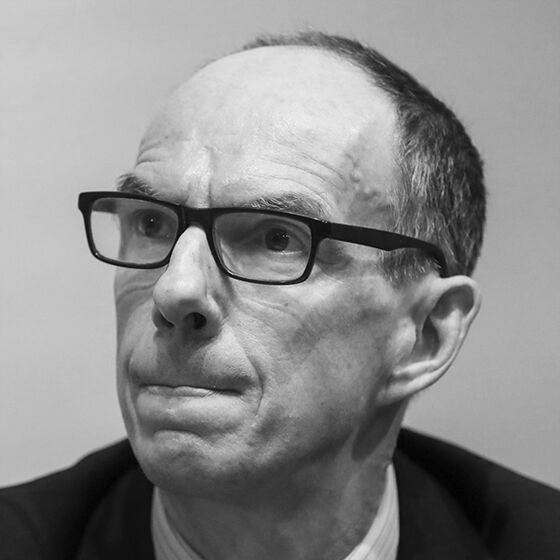 Hawk or dove? Neutral
December vote: Unchanged
When he last spoke on policy three months ago, Ramsden said a smooth exit from the EU would mean the BOE's long-time guidance for "limited and gradual" rate increases remained valid. An investment pickup and wage gains pointed to domestic inflationary pressure. That put him at the more hawkish end of the MPC, but he emphasized that he was open-minded. Since then wage gains have slowed, which may play into his thinking. Ramsden is also notable as one of the two policy makers to vote against raising rates in late 2017, suggesting he's not afraid to break from the pack.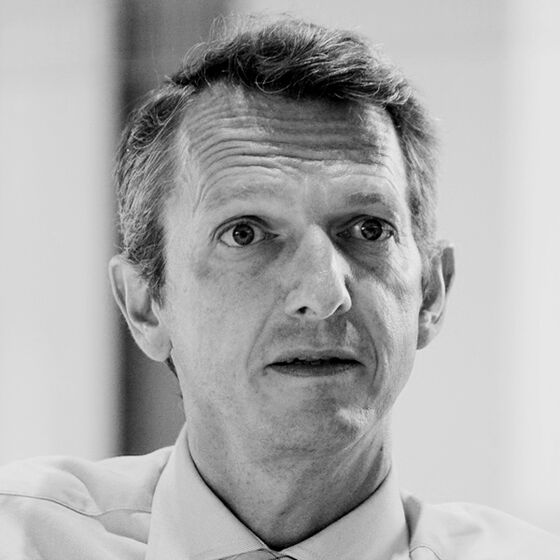 Hawk or dove? Neutral
December vote: Unchanged
The BOE's chief economist has been notably quiet on policy of late, preferring to address the U.K.'s long-standing problem with productivity in his most recent comments, rather than becoming involved in the immediate rate debate. Still, investors currently see him at the more hawkish end of the spectrum after he said last year that the case for holding rates amid Brexit uncertainty was strong, and that he would be "cautious about considering a monetary policy loosening, barring some sharp economic downturn."