Sri Lanka President Dissolves Parliament, Calls for Election
(Bloomberg) -- Sri Lankan President Maithripala Sirisena dissolved the island nation's parliament and called for a snap general election amid mounting pressure to prove a majority of lawmakers support his newly appointed prime minister.
The 225-seat parliament was dissolved at midnight Friday and a new one will meet Jan. 17 after a vote Jan. 5, according to a presidential announcement. The speaker of Sri Lanka's parliament, Karu Jayasuriya, last week warned the country could descend into political violence if the legislature remained suspended.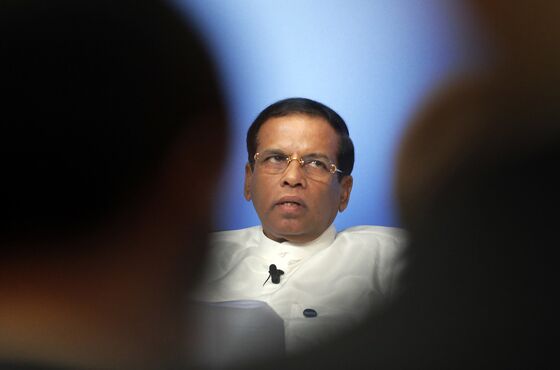 "The U.S. is deeply concerned by news the Sri Lanka Parliament will be dissolved, further deepening the political crisis," the U.S. State Department said in a Twitter post. "As a committed partner of Sri Lanka, we believe democratic institutions and processes need to be respected to ensure stability and prosperity."
The dissolution is the latest twist in a constitutional crisis that began Oct. 26 when Sirisena unexpectedly fired Ranil Wickremesinghe, who served since 2015 as prime minister in a unity government with Sirisena. He attempted to install Mahinda Rajapaksa as the new prime minister.
Relations between Wickremesinghe and Sirisena became strained this year after their coalition was defeated in local elections by a Rajapaksa-backed party. Sirisena said he had to fire Wickremesinghe for mismanaging the economy and because of a cabinet minister's alleged involvement in a plot to assassinate Sirisena.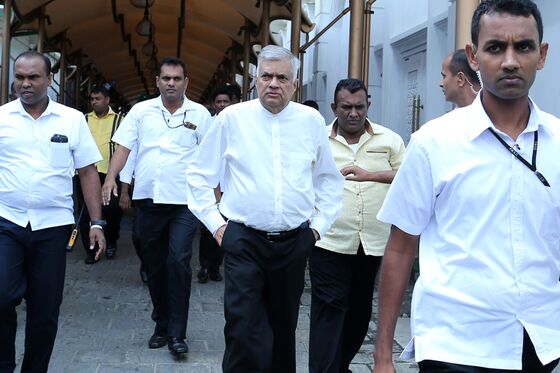 Wickremesinghe insists he holds a majority in parliament and has refused to vacate his position in favor of Rajapaksa, a former strongman who ruled as president for a decade until 2015 and enjoys widespread support for ending the country's brutal 26-year civil war. The upheaval reverberated around the region, with analysts predicting Rajapaksa will cozy up to China to fund costly infrastructure projects.
The political uncertainty in Sri Lanka also has geopolitical implications for regional powers, with both China and India watching the events closely. New Delhi is likely to keep working diplomatically in the background unless there is overt Chinese intervention, said Constantino Xavier, a foreign policy fellow at Brookings India.
"Sirisena's move is likely to be welcomed by India, expecting that elections in January will clarify the political balance of power and give a strong mandate" to a new government led by both Sirisena and Rajapaksa, he said.
Jayasuriya said this week he can't recognize Rajapaksa until he demonstrates a majority in the legislature. Lawmakers wanted a vote on Sirisena's decision to fire Wickremesinghe and a majority said they believed the current situation is illegal, the speaker said Monday.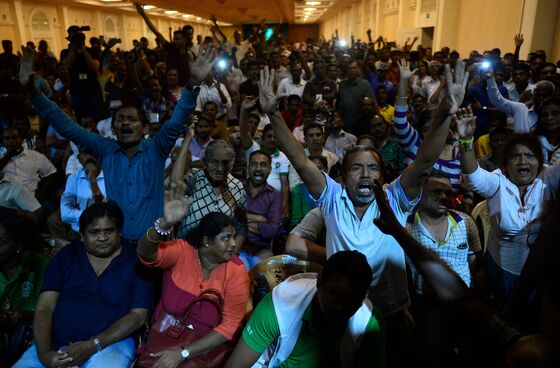 On Sunday, the president called for parliament to reconvene Nov. 14 amid increasing international pressure to resolve the crisis. The next elections weren't due until 2020, and under the constitution, the president can dissolve parliament only after completion of 4 1/2 years of its term.
"We will definitely challenge this in the Supreme Court, that the president is violating the constitution," said Harsha De Silva, who was state minister of economic affairs under Wickremesinghe's government. "We will get the best legal counsel on our behalf. We are prepared to go for an election, but this is illegal."
The president can't hold an election just because he doesn't like the prime minister, De Silva said. "I think there will be a massive backing of citizens that believe in democracy and rule of law."