South Africa Tallies Virus Blow, Warns on Economic Scarring
(Bloomberg) -- The financial legacy of the Covid-19 pandemic, which includes steeper funding costs for lenders, will likely persist long after South Africa's economy turns the page on its steepest recession in over a century, according to the nation's central bank.
"While the virus remains a near-term threat to the economy, longer-term structural effects are also emerging," the Pretoria-based Reserve Bank said in its financial stability review on Thursday. "These include higher levels of debt and increased inequality."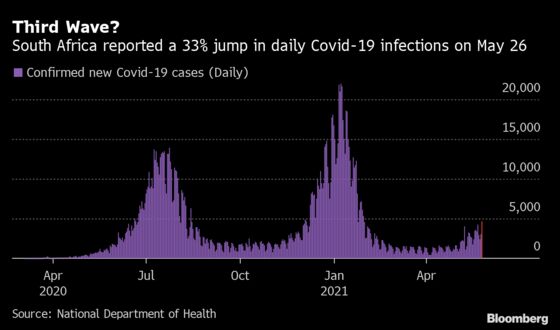 The assessment echoes the view of the International Monetary Fund, which last month upgraded its global economic growth forecast while warning about widening inequality and a divergence between advanced and lesser-developed economies.
For South African lenders, already navigating a spike in loan defaults, higher funding costs haven't fallen in line with money-market rates since the virus surfaced. Further infection waves could occur well into next year as the country makes slow progress with its vaccine program, according to the report. A rapid tightening of global financial conditions could disrupt financial markets and debt-servicing costs may rise, Alex Smith, editor of the report, told reporters.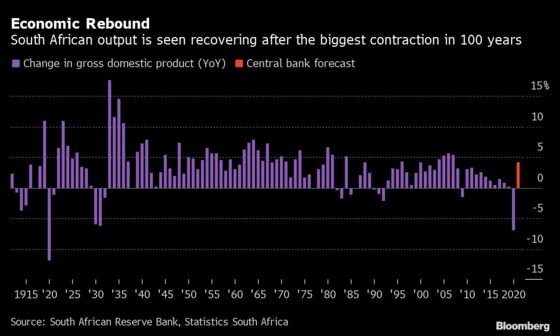 Africa's most-industrialized economy contracted 7% last year as harsh restrictions to curb the spread of the disease in the first half of the year shuttered businesses and pushed up unemployment levels.
The central bank joined its counterparts around the world in implementing measures to keep credit flowing in a bid to counter the economic crisis, but is now working toward reversing some of the rules it introduced. That includes a return to pre-pandemic capital requirements for banks by next year and easing guidance to withhold dividends.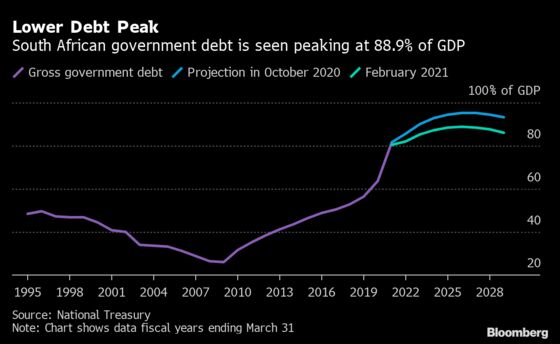 The central bank has not yet set a date to unwind extraordinary measures for banks on Covid-19 loan restructuring but expects the industry to take proactive steps to account for distressed debt correctly, Prudential Authority Chief Executive Officer and Reserve Bank Deputy Governor Kuben Naidoo said.
A loan-guarantee program by South Africa's government and banks to keep small- to medium-sized businesses afloat is unlikely to return in the same form or at all, he said. The program extended less than 10% of its capacity and will end in July.
The relationship between South Africa's financial sector and the sovereign remains a significant threat to stability amid rising public debt levels, according to the report. The central bank is investigating options to address the financial sector-sovereign nexus, it said.
"The government's borrowing requirements and spending patterns are putting upward pressure on domestic interest rates, with adverse implications for investment activity in South Africa," the central bank said. "If any banks face financial challenges resulting in the need for public sector support, this could place further pressure on public finances."