Santa's Very Large Sleigh Arrives at the Port of Los Angeles
(Bloomberg) -- You didn't think Santa Claus still traveled by sleigh, did you?
The Eleonora Maersk container ship arrived at the port of Los Angeles Thursday, just in time for the holiday season. The ship, all 398.8 meters of it in length, if stood vertically, would be 50 feet higher than the observatory deck of the Empire State Building.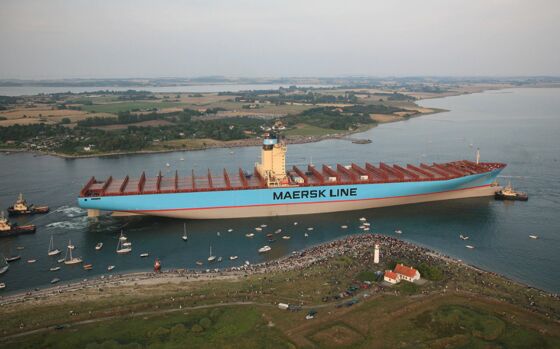 Owned by shipping giant A.P. Moller-Maersk A/S, the ship made the transpacific journey after taking on containers in Hong Kong and China.
It's a relatively rare sighting in the U.S. too. This is the first visit for a ship of this size this year and it is likely the largest container ship in the Western Hemisphere at the moment. But, it's not the largest container ship to visit Los Angeles, that honor goes to the CMA CGM Benjamin Franklin (399.2 meters), which arrived at the same port on Dec. 26th, 2015.