Reasons Why Global Growth Is Speeding Up, Not Slowing Down
(Bloomberg) -- Investors and economists are increasingly at odds over the outlook for the world economy.
Those trading money worry the low-inflation, solid growth of the past year is coming to an end, leading to nervous equities and bonds. By contrast, economists and policy makers wager the first-quarter slowdown was a blip and that a decent expansion will soon resume.
Here's our weekly wrap of what's going on in the world economy.
For the optimists, there are signs of a rebound all over the world. The U.S. is showing more momentum on the back of a revived consumer, and China is enjoying surprisingly robust manufacturing growth. Japan sees its rare first-quarter contraction as a speed bump as exports gain momentum. Euro-area officials are expecting a recovery too. Perhaps the biggest reason for concern is skittish markets end up pulling down the economy by undermining the confidence of consumers and companies. Still, Bloomberg economists are relaxed about the potential for $100 oil and 3 percent U.S. bond yields.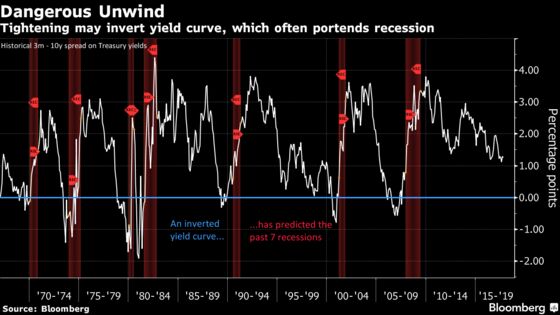 For your glass half-empty take look to emerging markets, who perhaps have the Federal Reserve to blame. Harvard professor Carmen Reinhart sees them in a weaker position than they were when last crises hit. Here's what the numbers show. As investors zero in on faultlines such as current account deficits, central banks from from India to Mexico are set to raise interest rates faster than economists previously anticipated. The juiciest monetary policy news came out of Turkey, where President Recep Tayyip Erdogan told Bloomberg he's ready to wield a heavier hand on the economy and central bank if he wins an election next month.
Fed officials were quite chatty this week. There was plenty of talk on the yield curve, including who flattened it and whether we should be worried about its evolving shape. The magic number of interest-rate increases this year is still up for debate, with Dallas Fed President Robert Kaplan and Atlanta's Raphael Bostic sticking to three hikes this year as a base case, and the San Francisco Fed's John Williams seeing as many as four. Cleveland Fed chief Loretta Mester told Bloomberg that slow and steady inflation supports the Fed's gradual rate-hike path. Richard Clarida, President Donald Trump's nominee for the No. 2 job at the Federal Reserve, is sounding a lot like Chairman Jerome Powell.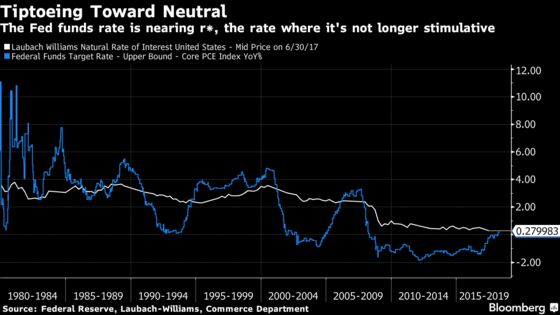 It's not just the emerging markets looking hawkish. The Riksbank might break a seven-year streak, with an increase as early as October. The European Central Bank's first hike could come in 2019, "some quarters" after it ends the bond-purchase program, ECB official Francois Villeroy de Galhau told Bloomberg. Poland reckons the world is coming round to its view. Meanwhile, Bank of England Deputy Governor Ben Broadbent had a bad week.
The U.S. and China seemed earlier this week to be cooling tempers over beleaguered telecom equipment maker ZTE Corp., with Trump pledging relief for "too many jobs in China lost." Top Chinese economic official Liu He visited Washington amid louder calls from U.S. businesses about the need for the U.S. president to pump the brakes on tariffs ahead of a May 22 deadline. During the visit, Liu may or may not have offered to reduce China's annual trade surplus with the U.S. by $200 billion through increased imports of American products. And Trump's team is feeling the urgency to close a deal on Nafta due to a complicated U.S. legislative process that could bump against midterm elections.
Champion of Globalization Says Trump Has a Point on Trade