Rajan Says There's `No Right Answer' to Question on BOE Top Job
(Bloomberg) -- Raghuram Rajan said there's "no right answer" to a question about what he would do if the Treasury were to call him up about becoming the next Bank of England governor, according to an interview with the Evening Standard.
"I have spent enough time in public administration to know that there is no right answer to that question," he said, speaking in an interview published Friday. As to whether he's spoken with Chancellor of the Exchequer Philip Hammond about the role, he said "even if I had I couldn't tell you."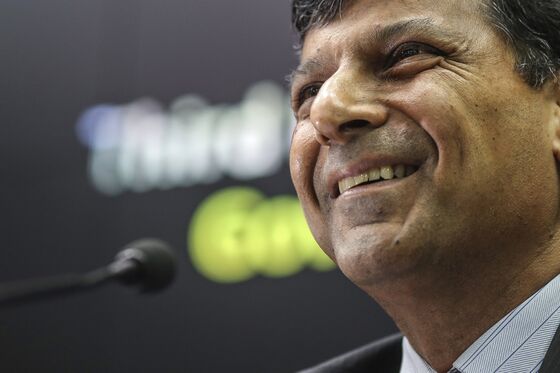 The former governor of India's central bank, who's now at University of Chicago Booth, Rajan has been mentioned in connection with the BOE position. Hammond, in charge of finding a successor to Mark Carney, has indicated a willingness to look abroad for a new governor.
Rajan delivered a speech in London on Wednesday evening, where he told reporters that he's "an academic, not a professional central banker. So I'm very happy where I am."
His comments published Friday, however, suggest he might miss the world of policy making.
"What I loved about central banking was that at the end of the day we were in a period of reforms and you felt you managed to do something, to change something, and hopefully it would do some good," he said. "That's a feeling that you don't necessarily get at the end of the day in academia."