Race to Pick Norway's Central Bank Chief Branded a 'Farce'
Norway's race to appoint a new central bank governor is reaching a finale mired in controversy at the prospect of a political ally and friend of Prime Minister Jonas Gahr Store getting the job. 
Jens Stoltenberg, secretary general of the North Atlantic Treaty Organisation and a former premier himself, is vying for the prize even though his position leading the alliance makes him unavailable for another seven months. His rival for the role is Deputy Governor Ida Wolden Bache, who would be Norges Bank's first female chief.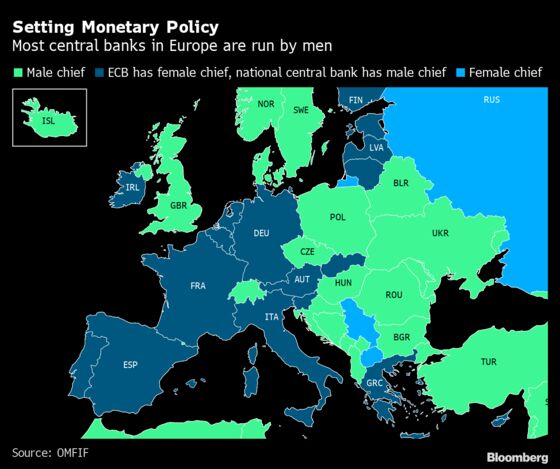 She was the initial front-runner. Stoltenberg then took prominence when his candidacy emerged late last year, though political fallout over his ties to Store could still sway the minority cabinet in its decision due as soon as next week.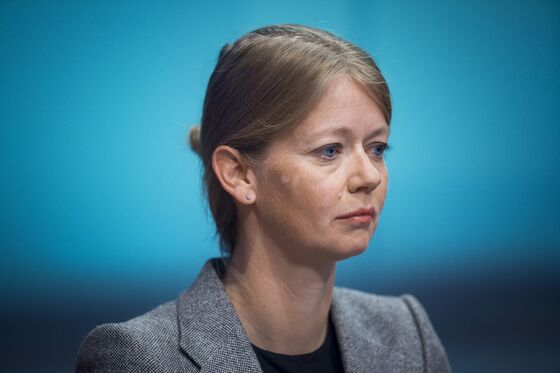 "His history as a politician for the Labor Party may be a hindrance," said Erica Blomgren Dalsto, SEB's Oslo-based Chief Strategist Norway. "It could raise questions regarding the bank's independence."
Store will abstain from the decision, and he published a defense of his own conduct on Wednesday after criticism about his description of prior interactions with Stoltenberg about the job.
Two out of three Norwegians back Wolden Bache's candidacy, according to a Kantar opinion poll carried out for TV2. It said 43% of the surveyed said they have "fairly low" or "very low" confidence in the government's appointment process.
The vacancy arose in August with Governor Oystein Olsen's surprise announcement that he will leave at the end of February after 11 years. Whoever replaces him will take charge of an institution that encompasses Norway's $1.4 trillion wealth fund -- the world's biggest -- and one of the most hawkish monetary policy stances among advanced economies.
The decision is due to be approved by the state council, a body composed of most senior ministers and chaired by King Harald V. Several members have confirmed to media this week that they are seeking a legal assessment on whether they should also recuse themselves due to their links to Stoltenberg.
"It looks more and more like a farce when we see that more and more ministers have their impartiality assessed by the Ministry of Justice," Sylvi Listhaug, the leader of the opposition Progress Party, said in an interview with VG newspaper on Wednesday. 
Analysts are divided on Stoltenberg. Blomgren says his lack of central bank experience "raises uncertainty on future policy," while things should "remain steady" if Wolden Bache gets the job. But Kristoffer Kjaer Lomholt, Danske's Copenhagen-based chief analyst, is sanguine. 
"It will not matter for the monetary policy setting if Bache or Stoltenberg wins," he said. "Norges Bank will hike rates three times this year, with the balance of risk skewed towards a fourth." 
Here's a closer look at the two contenders. 
Stoltenberg is a friend and former mentor of Store. He was invited by the finance ministry to apply, prompting local media to suggest his candidacy is considered favorably. While not a former central banker, the 62-year-old trained as an economist and was previously finance minister. 
Several euro-zone officials including European Central Bank Vice President Luis de Guindos also held such a role. It's rarer for a premier to later become central bank chief, with one of the only current examples being Jiri Rusnok, the Czech governor since 2016. 
Norway's parliamentary majority, including the government's budget ally, the Socialist Left, opposes his candidacy, newspaper Dagens Naeringsliv reported Monday.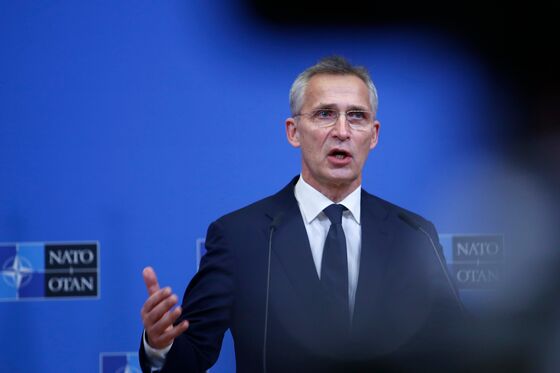 Amid the controversy, Norway's justice ministry declared on Tuesday that Stoltenberg's friendship with Store doesn't create a conflict of interest. 
As NATO's top civil servant, Stoltenberg oversees discussions within the 30-member alliance, which is currently in its worst standoff with Russia since the end of the Cold War. He has pledged to serve out his four-year term.
After news emerged of his candidacy, Russian Foreign Minister Sergei Lavrov, in a Dec. 22 interview on RT television criticizing prior comments by Stoltenberg, quipped that "perhaps it is indeed time for him to get a different job." 
The 48-year-old Wolden Bache has a doctorate from Oslo University, and has held various posts at the central bank since first joining its research department in 1998. She has served as deputy governor in charge of central banking operations since April 2020.
If selected, Wolden Bache would not only break new ground for diversity at the central bank. She would also be only the third female central bank chief ever from the Nordic region after Finland's Sirkka Hamalainen-Lindfors and Denmark's Bodil Nyboe Andersen.